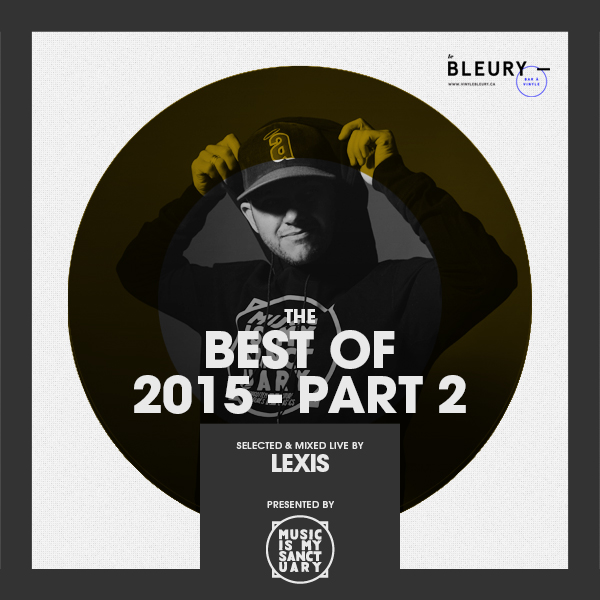 Lexis' BEST OF 2015 Mix (Part 2)
This is part 2 of the BEST OF 2015 event recorded live at Bleury Bar in Montreal. For the 3rd year in a row, I treated myself to a 5 hour marathon set to pay tribute to all of the music I loved from the past 12 months.
It's strange to say but there are actually tons of tracks I couldn't fit into the mix. Maybe next year it'll be a 10 hour special! As its recorded live, its more of a 'best of' club tracks.
Part 2 features the last 2h30 of the night, so the more uptempo / peak-time / party vibe. A few of the anthems of 2015 for me…
TRACKLIST: COMING SOON
and here is part 1