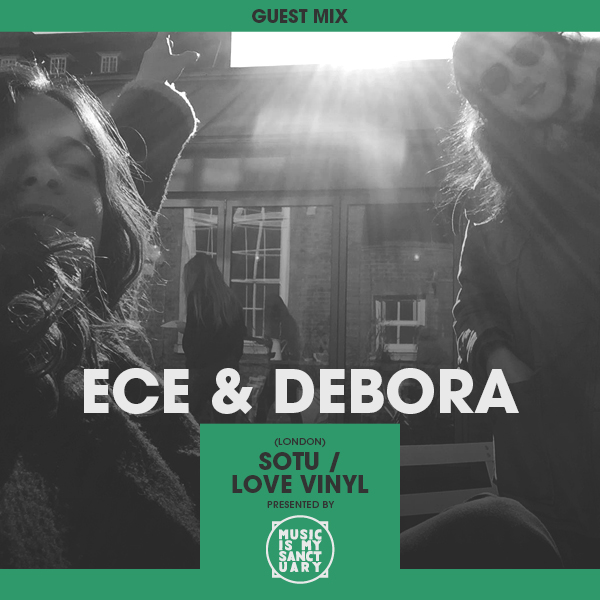 MIMS Guest Mix: ECE & DEBORA (London, Love Vinyl / SOTU)
Ece and Debora are curious heads from Istanbul.
They have recorded this vinyl only set on a funky evening with laughs and dances all around. Expect a jam of psychedelic eastern sounds, jazz and soul with a cosmic vibe.
TRACKLIST
Yaz Gunesi – Yeni Bir Dunya
Mtume – Umoja
Unknown Artist – Slim Jim (Lovefingers Edit)
Ushua Uthup – Pain Uthup – Pain is Many a Splendoured Thing
3 Hurel – Doner Dunya
Ralph Nowy – Akili Mali
Taboo 69' – Burt Blanca
Sunbear – Mood 2 love at first sight
Marius Cultier – Diamant
The Charisma Band – Charisma Road
Boo & The Tru Tones – Stoned
Thesda – I hear what you say
Unknown Artist – Drum Obsession Funk Breaks Edition 01
Cultura e civilização – Gal Costa
Serhan Karabay – Nem Kaldi
Dun Bugun Yarin – Dunya Donuyor
DOWNLOAD LINK