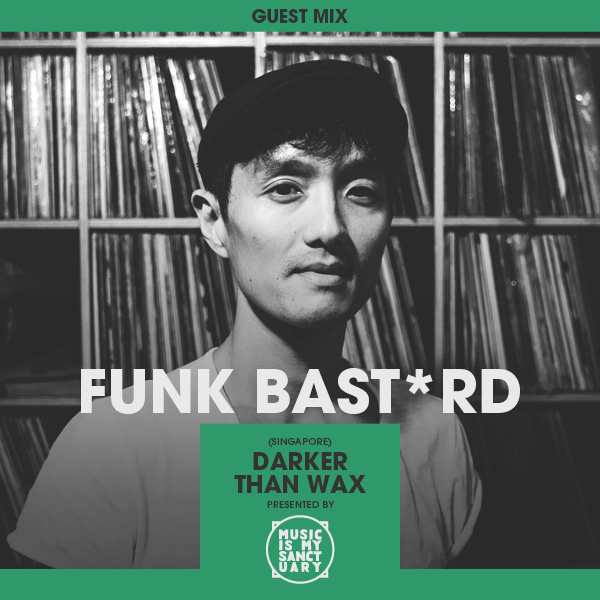 MIMS Guest Mix: FUNK BASTA*RD (Darker Than Wax, Singapore)
Lovely mix coming all the way from Singapore's FUNK BAST*RD who is the co-founder of the great Darker Than Wax label & platform!
"This mix is all about atmospheres and hues. It's what I usually seek out with my blends, connecting various facets and sounds by picking elements that speak to each other and re-interpreting them.
Hope u guys dig it."
Download (Right Click Save As:)
Tracklist
1. DTW Intro
2. Khan Jamal – Infinity
3. Flip Nunez – My own time and space
4. Ustafa Kozent ve orkestrasi – Dolana Dolana
5. PS001 (Thai disco funk number)
6. Kaoru – Coming together
7. Robson Jorge & Lincoln Olivetti – Squash
8. R.Thentic / RTNC – Shoe leather
9. Stu Goldberg – What it is
10. Donny Benet – Sophistcated lover (NP simple edit)
11. Nu Guinea | The Tony Allen Experiments – The Birds rejoice
12. Rockie Ribbons – I believe in love
13. DADPNTS x Brett Eclectic – Controversy
14. Videosex – Videosex (Zambon edit)
15. Session Victim – Came to be alive
16. Payfone – Paradise
17. Midnight Runners – Disco is a dirty word ft. Megan Doherty
18. Lotti G – What's its worth
19. Cleo Mcnett – Let the music guide you
20. Osman Omar – Dimana Kemana
21. Staton Davis' Ghetto Mysticism – Things cannot stop forever (Al Kent version)
22. Pal Joey – Party time
23. VIL-N-X – Rock ya body (instrumental)