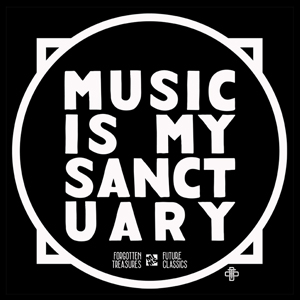 Music Is My Sanctuary – #Show 05
London is the place for me!
Thanks for the support on my last podcast. Glad you liked the reggae special so much. I've been getting props from Iceland to Bob Marley's uncle in Nebraska. Sooo… sorry not too much time for chit-chat today but here goes.. back to the old formula of mixing things up! Enjoy… I'll be in London for the next two weeks… Seeen!
Music Is My Sanctuary - Show #05
Tracklisting
01. Oh No – Oxcity Sickness
02. Kero One – In all the wrong places
03. Blu – Cold Hearted
04. J.Davey – Relax
05. Black Grass – Going Home
06. Dj Vadim – Watch that sound (JStar Rmx)
07. Dub Pistols – Stronger
08. Yam Who? – Damelo
09. Mo Horizons – Green Day
10. 7 Samurai – No Problems
11. The Bamboos – Bring it home
12. Ohmega Watts – Platypus Strut
13. Barakas – Stabilo Bossa
14. Frankie Valli – Beggin (Pilooski Rmx)
15. Burial – Unite
16. LV – Takeover dub
17. Amp Fiddler – If I dont (Dubstep bootleg)
18. M.I.A – Paper Planes
19. Little Dragon – Forever
20. Shuggie Otis – Aht uh mi hed
21. Peder – The Sour
Download Link