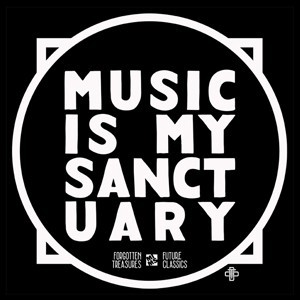 Music Is My Sanctuary – Show #45
Lots of great stuff to share with you all today. It's been a month since the last one, things have been really busy on the DJ front for me, which always drives me even more to dig for new tracks. It's spring time in Montreal so I figured i'd start with some smooth stuff and put the more dancefloor tracks at the end.
Show #45 features an exclusive interview with super dope producer Apollo Brown from Detroit who just put out an absolutely stunning instrumental record called "Clouds" (buy it) and is also the production force behind rap group The Left (buy it).
Tracklist to come….
01. Belleruche – Backyard (Kidkanevil Remix)
02. AM Neja – 1000 Paper Cranes
03. Tyler Durand – As We Go In
04. Raphael Saadiq – Good Man
05. Sarah Linhares – Other Side
06. G&D – Majesty
07. DeLa – WhatUWanna [feat. Blu]
08. J-Rocc – Thru The Tulips
09. Krushed & Sorted – Income
10. Bob Marley & SevDee – Cry To Me
11. Quetzal – Calle O'reilly
12. Apollo Brown – Bridge Through Time
// APOLLO BROWN Interview //
13. Inkswel – She Likes Techno Ft. Reggie B & Kid Sublime
14. FaltyDL – Voyager
15. Great Weekend – Let's Do It Again (Over & Over)
16. Wagon Christ – Lazer Dick
17. Burial – NYC
18. Radiohead – Separator
19. Burial & Four Tet & Thom Yorke – Mirror
20. She's Got A Habit vs The Incubator – Blindspots (INC rub)
21. Lone – Coreshine Voodoo
22. Pearson Sound vs Hardrive – Deep Inside (Pearson Sound Edit)
23. Jacques Greene – Another Girl
24. Zed Bias – Phone Line
25. Skream – Where you should be – Skream (Zed Bias remix)
26. Koreless – 4D
27. Dntel – To Go Beyond
Download (right-click and save as:) Podcast 045