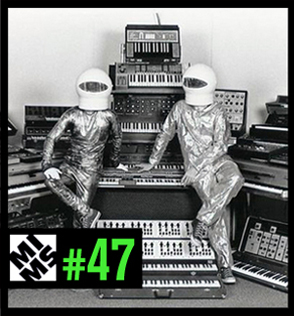 Music Is My Sanctuary – Show #47
Sorry for the little delay but show #47 is finally here and to make up for it's an extended one! Just under 2 hours of goodies from all angles!
Digging through piles and piles of very average (at best) music can be a pretty draining process and it can actually make you hate music at times. But it's'all worth it once you find that gem! I'm prepared to fight to the death to defend every single track on the MIMS Podcasts!
Hope you dig it!
Tracklist
01. Bobby Bland – Ain't No Love In The Heart Of The City (Edit) – 1:35
02. Tyler The Creator – She (Featuring Frank Ocean) – 6:00
03. Lil' B– Real Life (Elaquent Remix) – 9:00
04. Vlooper – EncoreWat – 13:00
05. Disrupt – Rude Dub – 15:00
06. Dibiase – Genie In The Sky – 16:30
07. J Rawls – Face It feat. Sadat X & Wise Intelligent – 18:45
08. Elzhi – One Love – 21:00
09. Action Bronson – Shiraz – 23:30
10. Maybe Watson – St-Laurent – 25:45
11. Gucci Mane – Running Back (JonWayne's braid mix) – 28:30
12. RAS G – Crenshaw Bus – 30:45
13. KenLo Craqnuques – Rue Maricourt – 32:30
14. Venetian Snares – Ever Apparent All Being Shoulder – 34:30
15. Johnny Judgement – ? – 36:30
16. Barrington Levy – Gimme The Grass – 40:00
17. Bill Withers – The Same Love That Made Me Laugh (Edit) – 42:00
18. Flowers – For Real (Edit) – 45:45
19. Donny Hathaway – The Ghetto (Edit) – 51:15
20. Floating Points – Marilyn – 55:00
21. Zomby – Basquiat – 58:45
22. Marcellus Pittman – You Want Me (Never) – 59:45
23. Rick 'The Godson' Wilhite – City Bar Dancing (Basement Mix) – 1:03
24. Virgo Four – Let The Music Play – 1:06
25. Linkwood – Two – 1:09
26. Kowton – Statis (G Mix) – 1:11
27. Falty DL – Make it difficult – 1:13
28 .SCB (Scuba) – Loss – 1:16
29. SBTRKT – Pharoahs – 1:20
30. Lando Kal – Further – 1:23
31. Zomby – Mozaik – 1:25
32. Silkie – Feel (Feat. Truth) – 1:28
33. El-B – Hey Boy – 1:32
34. Wiley – 100% Publishing – 1:34
35. Jehst – England – 1:37
Download MIMS #47 (Right-Click Save as:)