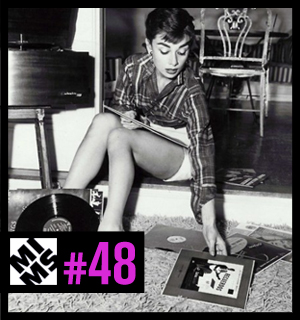 Music Is My Sanctuary – Show #48 part 1 (4th Anniversary Special)
I had the pleasure today of playing for 3 hours on CKUT Radio in Montreal, my favorite radio station growing up in Montreal (i still remember taping hip-hop shows on friday nights when I was 14). It was a special extended show to mark the 4th year anniversary of MusicIsMySanctuary.com. So, let me start off by saying a big thank you to all of you for supporting the site and behing park of a wonderful community of music heads!
The 1st hour belonged to the regular time slot of Moontarr & Tash's show (every 2nd sunday from 1-2) which is called "Future Classic Radio" so it made sense to me that I would focus the first hour on my most recent discoveries.
Tracklist:
01. Samiyam – Kitties
02. Ta-Ku – Afronaught
03. Astronote – Glazzic
04. High-Klassified – Auto.Échantillonage
05. Dibia$e – selfishkindaguy
06. Dibia$e – sextalk
07. MusoNi – Christopherwilliams
08. Phil Sparkz – Get it
09. Ras G – Harlem Negus Wild
10. Letherette – Bruse
11. Dego – Dego's Dancehall Cry
12. Captain – Bounce
13. Little Dragon – Summertearz
14. Dego – Da Fuzz feat Matt 'LordaMercy' Lord
15. Mr Beatnick – Synthetes
16. Ossie – Set the Tone
17. Roska – Jackpot
18. Joy Orbison – Sicko Cell
19. Mosca – Tilt Shift – Swing Ting Remix
20. El-B – Romp VIP feat.wiley
21. Machinedrum – Now U Know The Deal 4 Real
22. Phil Buckley – Rain (Home)
23. Amy Winehouse – Cupid
24. Toddla T – Fly
Download MIMS #48 part 1