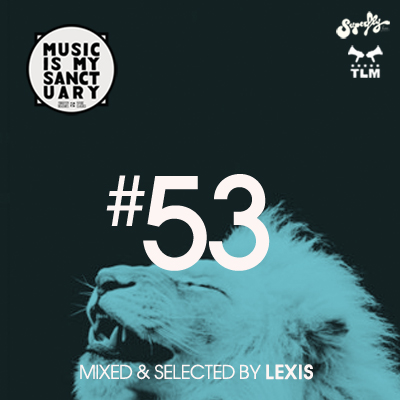 Music Is My Sanctuary – Show #53
Hey everyone, Here is the new show just in time for the holidays!
The 53rd show in the Music Is My Sanctuary website, now in its fifth year. A lot of wonderful music to share in this edition of the MIMS Show, as usual, a bit of everything. Some old, some new and some exclusives also. Hope you like it.
Happy holidays and all the best to you and yours in 2012!
Much Love. Lexis
01. Nujabes – Prayer
02. Nujabes – Waiting for the Clouds
03. Jonti – Hornets Nest
04. Julien Dyne – Glisten Up
05. Julien Dyne – Who Are You
06. Ta-Ku – 50 Days for Dilla (Day 7)
07. Dibia$e – Weekendz
08. Dr. MaD – EZ2Play
09. Blu & Exile – Berries & Juices
10. Alton Ellis – It's a Shame
11. Adrian Younge – Turn Down the Sound
12. Amy Winehouse – Half Time
13. Common – I Used to Love H.E.R (Tall Black Guy Remix)
14. Bonobo – Stay The Same (Mark Pritchard Remix)
15. Bonobo – Eyesdown (ARP 101 Remix)
16. James Blake – Love What Happened
17. Kuhn – Slime Beach
18. Gappy Ranks – Stinkin' Rich (TMSV Remix)
19. Sluggy Ranks – Ghetto Youth (Version)
20. Dj Vadim – Kill Kill Kill (Flako Remix)
21. Cadenza – The Darkest Hype (Philip D. Kick Remix)
22. BadBadNotGood – Hard in Da Paint
23. Dj Food – Aging Rebel
24. About Group – You're no good (Theo Parrish Remix)
25. Justin Timberlake – Senorita (? Remix)
26. James Fox – New Jack Swing
27. Luv Jam (We Play House)
28. Zomby – Labyrinth
29. Shadows J – Hip This House
30. Groove Content EP (Dubplate)
Download Link