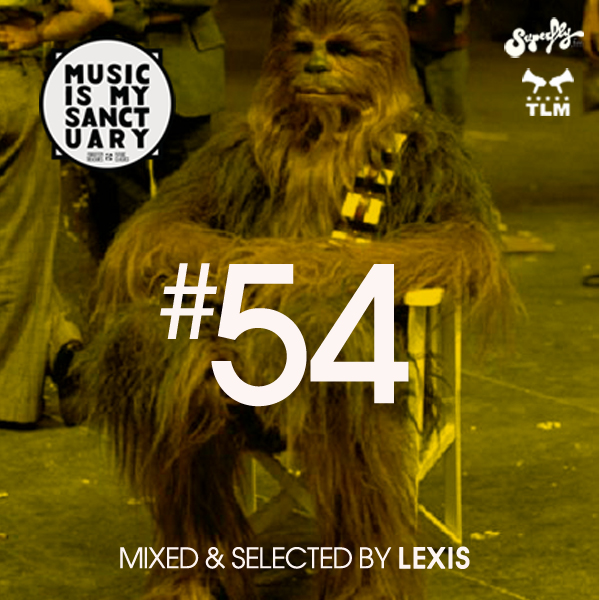 Music Is My Sanctuary – Show #54
First MIMS Show of 2012 and the year is really starting off nicely, well musically speaking at least. We at MusicIsMySanctuary.com are now entering our 5th year and we're very happy that the site is still growing, so thank you for being a part of it!
Show #54 is mostly new music ranging from the soulful to the weirdo abstract and everything in between. We love each of these 30 tracks and think they all have something wonderful about them.
Important Note: We are doing our second edition of what started out as a pretty crazy idea: broadcast (audio / video) for 24 hours straight of VINYL ONLY! It's happening on Friday February 3rd (8pm Montreal time) to Saturday (8pm Montreal time)
Much Love,
Lexis
01. Jean Grae – U & Me & Everyone We Know
02. Kaytradamus & Krystale – Sweet Tooth
03. Etta James / Knxldge – Sincei
04. Heart Streets – Keep It Together
05. Shakka – Take Our Time
06. Stevie Wonder – Too High (Tall Black Guy Remix)
07. Tensei – For The Love
08. Clear Soul Forces – Get No Better
09. Darkhouse Fam – Red Leather
10. Wiley – Scar
11. Jay Electronica – So What You Sayin' (Produced By J Dilla)
12. Memorecks – Phatback
13. Mono/Poly – Needs Deodorant
14. Andres – Be Free
15. Robert Glasper – Move Love (Kaytradamus Remix)
16. Vikter Duplaix & Boddhi Satva – From Another World
17. Russ Yallop – Queensbridge
18. Russ Yallop – Harlem
19. Machinedrum – DDD
20. Krystal Klear – From The Start
21. Jacques Greene – These Days
22. 5kinandBone5 – Make U Understand
23. Vincent Paolo – Omni Lite
24. Ghost Mutt – Sweat Mode
25. Ghost Mutt – Figure You Out
26. Jon Phonics x S-Type – Swamp Donkey (Kidkanevil Remix)
27. dBridge – Cornered
28. Plug – Feeling So Special
29. Die & Break feat MC Fats and Buggsy – Peace & Dub
30. BadBadNotGood – CMYK (Live at Maida Vale)
Download Link