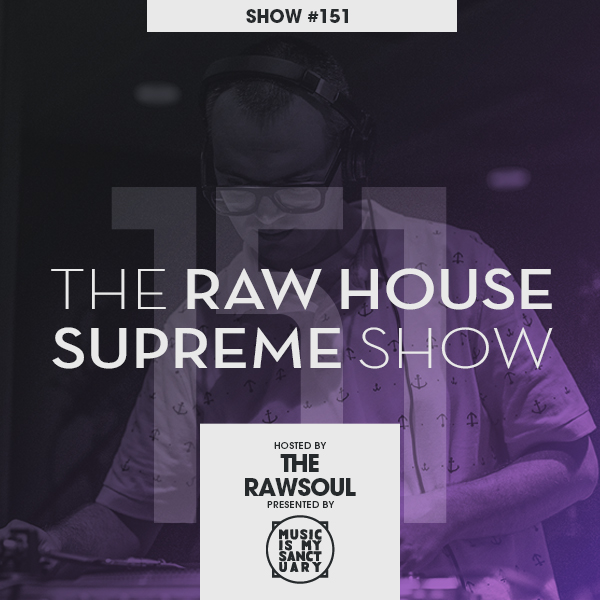 The RAW HOUSE SUPREME Show #151 (Hosted by The RawSoul)
This week I'm revisiting some of my favorite jams from the summer of 1996.
At that time, the dance music community was still mourning David Cole (of C&C Music Factory fame). The first part of this show is a tribute to him. Then, some very diverse producers of the house spectrum are in the mix, from Eddie Perez (of Smack Music) to Roger Sanchez!
Download (Right-Click Save As:)
TRACKLIST
1.Deep Swing ft Greyling – Are You Ready?
2.Kenny Bobien – Stand Up
3.Love Happy – Message Of Love
4.Eddie Perez ft Donald O – The More (Reach)
5.Urban Blues Project Presents Mother Of Pearl ft Pearl Me – Your Heaven (I Can Feel It)
6.Black Ice – I'm Up In Heaven
7.Baby Pop – Love Potion
8.CeCe Rogers – In The Morning
9.Jahx – That Swing
10.Grant Nelson – Rhode House
11.Andrea Mendez – Fantasy Come True
12.Safire – Taste The Bass
13.27th Century – Turn It Up / Turn It Out
14.Eddie Perez Presents The Juice Company – Have A Good Time
15.Raw Stylus – Change
16.Johnny D & Nicky P – Next To Me
17.The Klubb Kidz -Don't Want To Hurt You
18.M People – Moving On Up
19.Next Phase ft Helen Bruner & Terry Jones – I AIn't Got Time
20.Michael Procter – Love Don't Live
21.Deep Zone – Reasons
22.Jordan Hill – For The Love Of You
23.Federation X – Odyssey One
24.Ruffneck ft Yavahn – Move Your Body
25.Bobby Thurston – You Got What It Takes