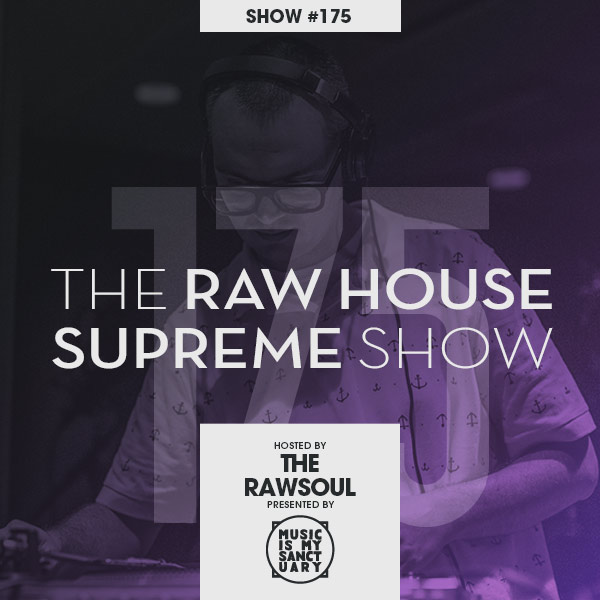 The RAW HOUSE SUPREME Show – #175 Hosted by The Rawsoul
A collision of grooves from the past and present to chase the winter coldness that won't go away. Feel the warmth.
Ice melting stormer courtesy of Slow To Speak, The Zohar, DJ Plant Texture, Vernon Felicity, Glenn Underground, Paul Hunter, Moodymann, Todd Terry, Masters At Work, Tuff Jam, The Zoo Experience and much more.
TRACKLIST
Christopher Deloach ft Nick Hallstrom – Snow
2 Bit Crew – Flurry
The Zohar – New Groove
Moodymann – Dreams Of Water Over You
Jovonn – Mistery
GU & Cei-Bei – House Music Will Never Die
Brothers Of Soul – DJ In The House
Kerri "KAOZ 6:23" Chandler ft Wilma Beckford – Come Home
Callisto – Need Ur Love
DJ Plant Texture – I Don't Dance
Vernon Felicity – Sorrow
Santonio – Deep Cover
Fat Larry's Band – Looking For Love
Martha Wash – Runaround
Kelly Mack Presents Sounds Of Soul – Be Free
Voices – Voices In My Mind
Freedom Williams – Voice Of Freedom
Davis ft Adolfo – 2B Or Not 2B
Ultymate ft. Jacquee Bennett – Vybe
The Zoo Experience – Just Follow The Vibe
Urban Blues Project ft Jay Williams – Testify
Sub-Urban Soul – Domything
Happy Mondays – Sunshine & Love
EBTG – Driving
Blue Boy – Funky Friday
Braxton Holmes & Mark Grant – Ron Hardy
First Choice – Love Having You Around
DOWNLOAD LINK