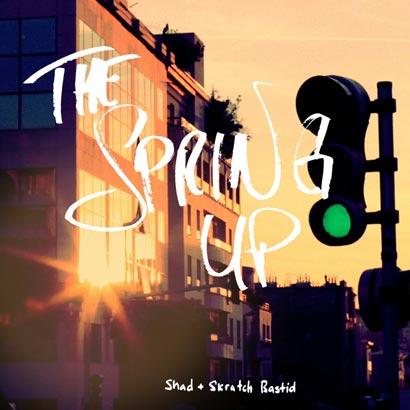 Shad & Skratch Bastid "The Spring Up EP"
Coming ahead of Shad's new Flying Colours LP, the MC teamed up with collaborator Skratch Bastid to record a five-track EP they released to highlight the coming of the summer season.
Described as "the result of fortunate timing, grapefruit Perrier, a shared high school obsession with Outkast's Aquemini," EP also features the scratching talent of DJ Jazzy Jeff on the opening track, while Cadence Weapon makes an appearance on "Homie".
The EP is released as "name your price" on Bandcamp.
---
While on the topic of Shad, check out his remake of the Fresh Prince of Bel-Air opening credits for his track "The Old Prince Still Lives At Home":