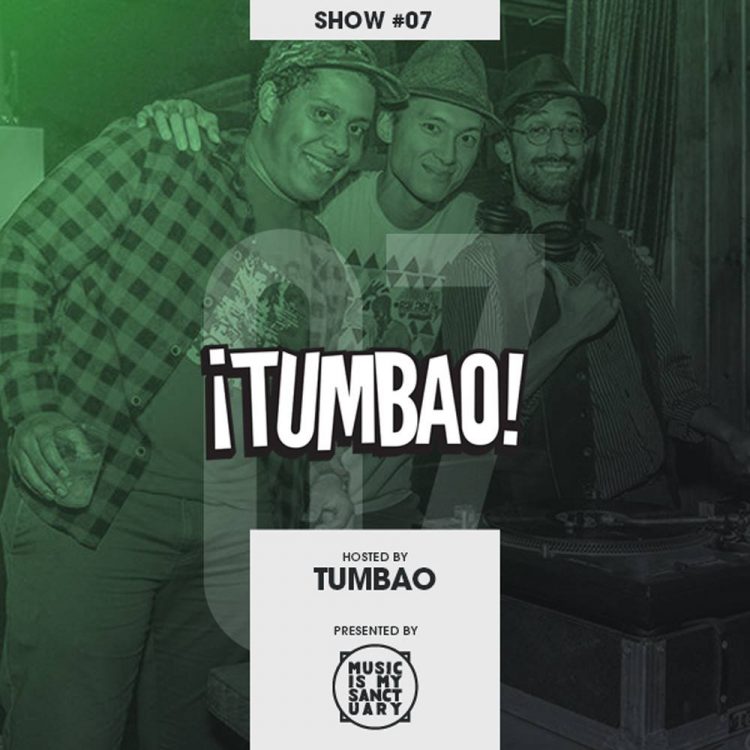 Tumbao Radio – Show #07 (Hosted by Tumbao w/ La Rumba Buena)
Tumbao! Radio returns with an hour of hard Salsa breakdowns starting with an afro-roots flavour, and veering more psychedelic towards the end of the mix.
Guest selectors DJ Blancon and DJ Drumspeak aka La Rumba Buena weigh in on this discussion with some rare Latin nuggets of their own, enough to whet the palate for their upcoming appearance at the season kickoff for Tumbao! MTL on September 15th at Groove Nation.
Selectors:
La Rumba Buena: DJ Blancon & DJ Drumspeak
Tumbao: DJ Rhythm & Hues, Dr. Bahar, ASMA
TRACKLIST
Totico y sus Rumberos – A Una Mamita
– Rumba Buena's Guest Set –
Jimmy Sabater – Yroco
Bobby Valentin – Grarambembere
Porfi Jiménez – Un Saludo A Puerto Rico
Eddie Palmieri – Oyelo Que Te Conviene
Tony Pabon y La Protesta – Coje Tumbao
– Tumbao's Set –
The Alegre All-Stars – El Sopon
Eddie Cano – Ican
Orquesta Olivieri – African Guajira
Lebron Brothers – Falta
Willie Colon – Que Bien Te Vea
Fruko y sus Tesos – Los Niches
Johnny Colon – Ya-Yi-Ki
Manzanita Y su Conjunto – Agua
Puerto Rico All-Stars – Los Tambores
DOWNLOAD LINK
---
Follow La Rumba Buena:
larumbabuena.com
Instagram
Facebook