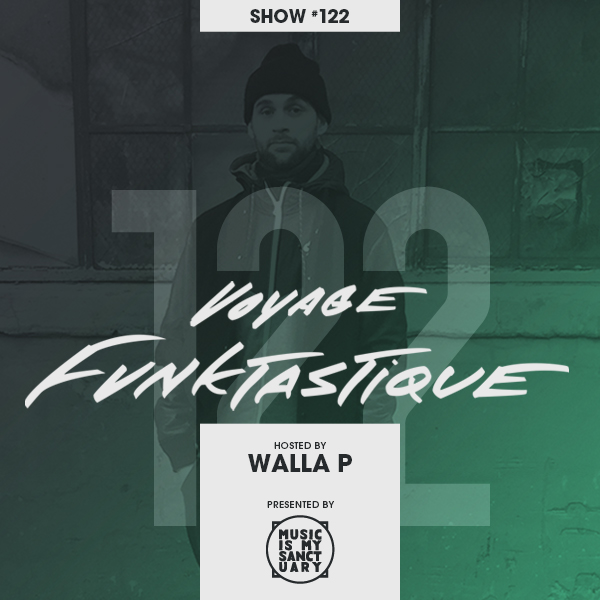 Voyage Funktastique – Show #122 (Hosted by Walla P)
Back at it with a bunch of new material from Temu, Freekwency, Shiro Schwarz, Felix, Dabeull, The Kount and much more Modern Funk heaters.
We're also preparing this Sunday's Live Concert from Psychic Mirrors at Bar Le Bleury. Hope you enjoy the new format, 120 Minutes of Funk every 2 weeks. Stay Funky.
Download (Save As:)
TRACKLIST
Temu – Intro
Koolade – Walk The Dog
Felix – my friend
Ivan Makvel – Just Feeling
Jordan Chini – Reflection (Remix)
Jaygee – Teddy Jam Remix
Temu – The New Jack [Demo]
The Kount – Adapt
Ourra – Tropical Taste
Felix – wunt u 2nyt
Diamond Ortiz – Special Request
Freekwency – Your Touch
Po-one – FM Fantasy
Nickee B – Cover Girl
Howard Johnson – Let This Dream Be Real
Pretty Boys – I've Got My Eyes On You
Autumn – Sure Sounds Shaky To Me
Major Harris – All My Life
Skyy – Show Me The Way
Birdbone Unlimited – Not Gonna Stop
Felix – kween n my eyes
Dabeull x Rude Jude – Slave
Nickee B – Midnight Promenade
Shiro Schwarz – Electrify (Instrumental)
Egyptian Lover – Freak-A-Holic
Psychic Mirrors – Obatala (Souls on Fire)
Psychic Mirrors – Head of the Class
Simon & Mc Queen – Let's Get Into It
The Bang Gang – Fill Me Up
Project Pablo – Beaubien Dreams
Martin Heimann – Saito (Moon B Bubbling Mix)