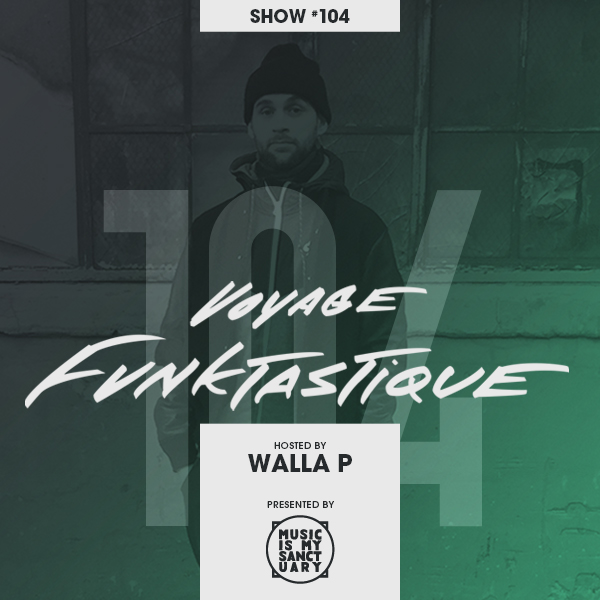 Voyage Funktastique – Show #104 (Hosted by Walla P)
Lots of exclusives this week, courtesy of Kutcorners, First Touch & Hot Shot Sounds.
Also one of my favourite Japanese Boogie/Modern Soul track from Hiroshi Satoh, a few classics from Aurra, Tavares and Harold Melvin & The Blue Notes. Hope you enjoy the Show. Stay Funky!!!
TRACKLIST
Temu – Voyage Funktastique Intro
Kutcorners – Sweat
Po-one – Hyperactiv
Fearcity – Undressed Valerie • Demo
jarren – ts-x66
Kutcorners – Oh Snap!
APSD – Kruz Kontrol feat. Azteka
Steven Cheung – Better State
Dadpnts – Night Sweats
APSD – Kiwi Fruit
Aurra – Living Inside Myself
Victor Tavares – Solid Gold
Hiroshi Satoh – Say Goodbye
James Otis White Jr. – Baby Come On (Original 12" Mix)
Jay Silver. – Street Lights
Phil Gerus – My soul Eats Twice
XLMiddleton – Psychic (Egyptian Lover Remix)
First Touch – Take Me Home
Kutcorners & Big Jacks – So Much Love
Brian Ellis – Mirror (Mirror) – (Demo)
Plaza – Pier 27
Harold Melvin & The Blue Notes – Don't Give Me Up
Flaash – Jammin'