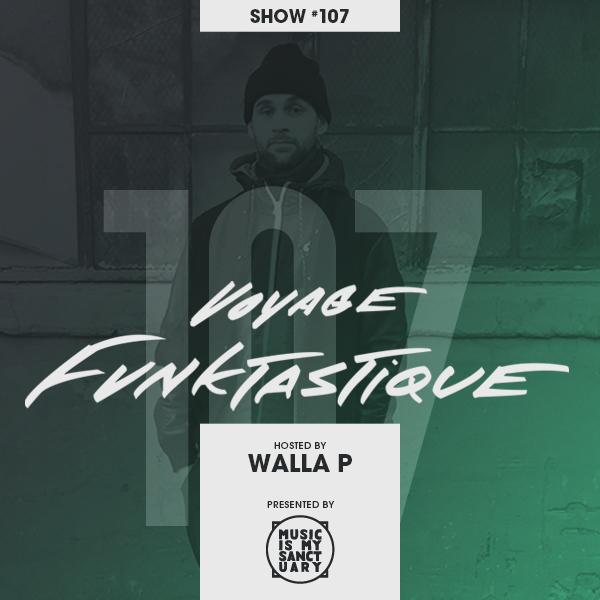 Voyage Funktastique – Show #107 (Hosted by Walla P)
Glad to be back for the 1st episode of 2016, with a load of new Modern Funk, provided by Sasac, Frankfurt Funk, Benedek & Noble, The Mixtapers.
Also, I included a few 80's classics from OVS, Prime Time, Charms and Johnny Kemp. Hope you enjoy the show, catch you every Thursday at noon (EST). Stay Funky.
Download Link (Save As:)
TRACKLIST
Temu – Voyage Funktastique Intro
Frankfurt Funk – Early In Da Morning
Sasac – Lost Tape #5
Dam Funk – Special Friends
G-noF – I Don't Give A Sh*t
Jex Opolis – Stay Cold
Silver Linings – So Good To You
Henning – Tru Funksta (Instrumental Version)
The Mixtapers – BackSeat Heat
Frankfurt Funk – The Funk Hotel Band
Buscrates 16-Bit Ensemble – Funky Circuits
Prime Time – I Want Somebody Tonight
Chime – Love Come Back
Genreal Caine – Girls
Charms – Givin' It Up
First Touch – Diamond (First Touch Remix – Exclusive)
Madwill – Funk inc.
Diamond Ortiz – Betcha Bottom Dolla
Arcade Odyssey – Neon Night Riders
Benedek & Noble – Airwayz *garage mix"
Johnny Kemp – Cover Girl
OVS (The Limit) – Crimes of Passion
Zackey Force Funk – On The 1 (ft. Egyptian Lover & Brian Ellis)