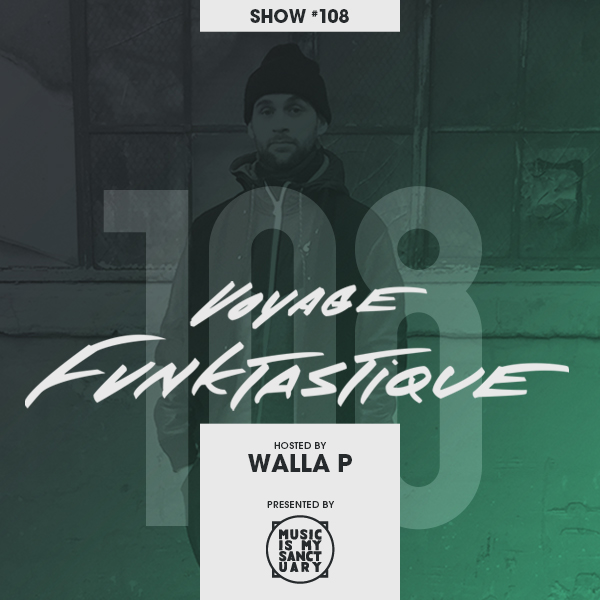 Voyage Funktastique – Show #108 (Hosted by Walla P)
Got a few exclusives, courtesy of Inkswel and DOC Mastermind, some newness from Bayonics, Tall Black Guy & Teeko, and a Japanese boogie segment with Tatsuro Yamashita, Marlene and Aru Takamura.
90 minutes of Funk, hope you enjoy the Show. Stay Funky.
Download Link
TRACKLIST
Temu- Voyage Funktastique Intro
DOC Mastermind – Human Nature 2
Bayonics – Nice Touch
Shiro Schwarz – Stand Up!
Fearcity – Cry Baby
redaBKM – Drunken Master
The Mixtapers – KungFu Class
DOC Mastermind – Ganxta Boogey
Ash Reynolds – Falling Back
Little Dragon – Pretty Girls (TBG Disco Love Remix)
Prime Time – I Owe It To Myself
Charms – One Step Closer
Aru Takamura – Beat Goes On
Marlene – ESP
Tatsuro Yamashita- Loveland Island
Moniquea – A Certain Way (Teeko Remix)
Dogg Master – Bedroom Dance
Inkswel – Unity 4 Utopia feat. MDCL & Misumami
K.M.E. – All I Wanna Do
Megadon Betamax – Don't Ask (TZ Edit)
Haywoode – Single Handed (extended)
Vaughan Mason & Butch Dayo – Feel My Love
Private Joy – Coolin' Out (Instrumental)