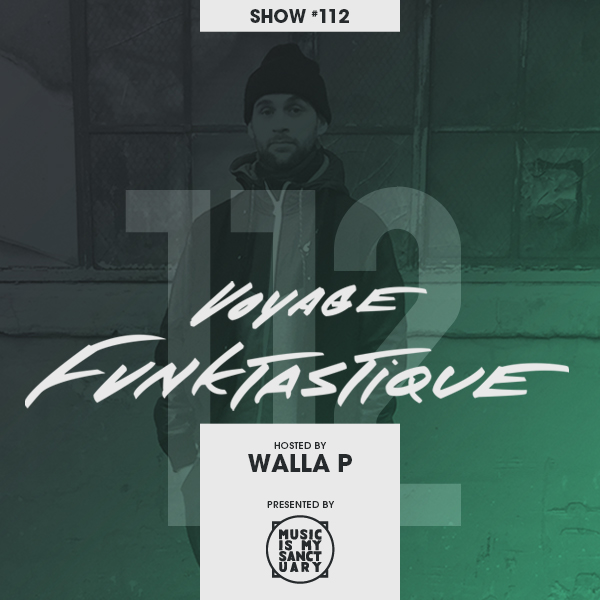 Voyage Funktastique – Show #112 (Hosted by Walla P)
Just came back from Toronto with a few treats!
Some 80's boogie from Risse, Shock, Caviar, some Japanese boogie from Keiko Tohyama & Noriko Miyamoto, and of course some new Modern Funk from DâM-FunK, Brett Eclectic, Midnight Runners, Buscrates & E.Live. 90 minutes of Funk coming your way.
DOWNLOAD (Save As:)
TRACKLIST
Temu – Voyage Funktastique Theme
Buscrates 16-Bit Ensemble – Props
DâM-FunK – Secure
Wings Of Sunshine – Magic Of The Funk feat Steve Dolfin
E.Live – Casual Crush
Midnight Runners – Disco Is A Dirty Word feat Megan Doherty
The B.B. & Q. Band – Hard To Get Around
Shock – Waiting For Your Love
Mr.Onte – Rick Valentine
Jaygee – Driving Me Funky
AD Bourke – Don't Stop
Caviar – Never Stop Loving You (Special Limited Club Mix)
I Level – Give Me
Morgan – Wanna Love Ya (Instrumental)
WQBC – I'll Be Loving You
Bobby Mardis – Keep On
Risse – Slyde Into The Funk
Noriko Miyamoto – Sweet Sugar
Keiko "Myrah" Tohyama – Love Collection
Chas – I'm Going To Give You All Of Me
Brett Eclectic – Enuff 2 B
The Kount – Hey