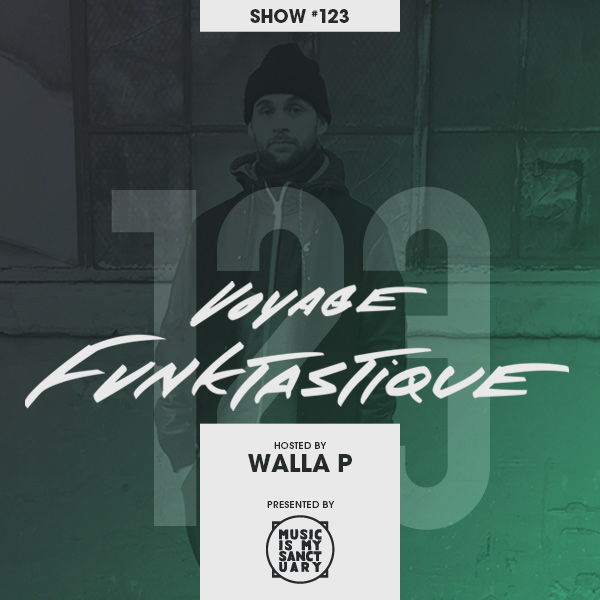 Voyage Funktastique – Show #123 (Hosted by Walla P)
Came back from Chicago with lots of old & new records, just in time for Friday's Voyage Funktastique.
120 Minutes of Funk, featuring Temu, Pomrad, Tom Misch, Gladys Knight & The Pips, Wrecking Crew, Kenny G, Booker Newberry & much more. Hope you enjoy.
Download (Save As:)
TRACKLIST
TL : Temu – Intro
Temu – Machine Gunk Funk
Will Magid – Crown (B. Bravo Remix)
Spence – Ear to Ear
Tom Misch – Artist
De La Soul Ft. Snoop Dogg – Pain
Pomrad – Out Like A Light Feat. Billie
Po-one – Private Party
G-noF – Another Day
Diamond Ortiz – Next Level Lovin' feat Moniquea
Serge Ponsar – Out In the Night (dub Instrumental)
Gladys Knight & The Pips – When You're Far Away
Kenny G- Hi, How Ya Doin'
James Cobbin & Prime Cut – Caught In The Middle
Booker Newberry – Love Town
Lee Prentiss – Love This Way
Nickee B – Destiny
Birdbone Unlimited – Birdbone Unlimited – Heart Attack
Shiro Schwarz – I Don't Know Why
Tease – Baby Be Mine
Gift Of Dreams – Better Day
Dunn & Bruce Street – Shout For Joy
Wrecking Crew – Found The Groove (Instrumental)
Legacy – Word Up
Felix – Domelo Dance