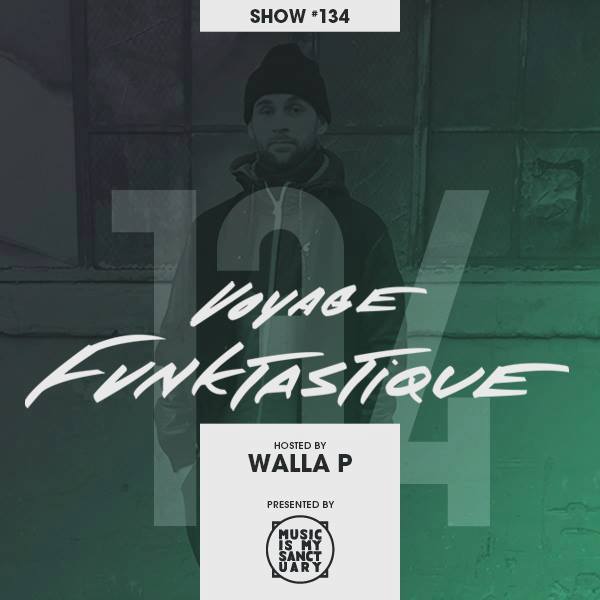 Voyage Funktastique – Show #134 (Hosted by Walla P)
Your bi-weekly dose of Funk is served cold-pressed. 120 Minutes of Funk vibrations.
For this week's show, lots of new material from The Pendeltons, DâM-FunK, Modogsta, Diamond Ortiz, Mndsgn, Silver Linings, and some 80's boogie cuts from Dave Karl, Steven & Sterling, Rodney Franklin. Hope you enjoy the show.
TRACKLIST
The Pendletons – Learning How
Diamond Ortiz w/ Reality Jones, John Payne – In the Cut Like Whaat
Modogsta – Let me pop
Frankfurt Funk – Eyes Faded
Onstage – Alibi
DMX Affair – One Time To Make It Right
Silver Linings – This Time
DâM-FunK – Keep The G In It
Brett Eclectic – As Long As It Takes
Mattmatix – Hoo (Demo)
Kenlo Craqnuques – Sans Titre
Nick Straker – Must You Dance (Dance Mix)
Don Laka – Let's Move The Night
Marc Ashy – Bye Cocotiers
国分友里恵 – スノッブな夜へ
Shabazz – Takes Me Higher
Po-one – Dream Texture
Le'Trell – On The One
The Pendletons – Can't Nobody
Diamond Ortiz – (We Go Together Like) Saturday & Sunday
Modogsta – Waiting For The Sun
Bougito Fonkmaker – Sleepers Famz
Gary Taylor – Force Of Habit
Steven & Sterling – Can I Be With You Tonight
Dave Karl – I Don't Play Those Games
Rodney Franklin – Stay On In The Groove
Yuiko Tsukobura – Tsukanoma Yotogi Bito
Mndsgn – Guess It's All Over
DOWNLOAD LINK