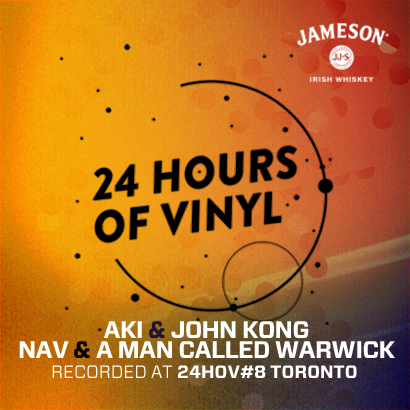 24 Hours Of Vinyl #8 – AKI – NAV – JOHN KONG – A MAN CALLED WARWICK (Toronto)
This is mix recorded live from our 24 HOURS OF VINYL #8 event in Toronto presented by Jameson Irish Whiskey.
Here is Part 1 of the final four hours of the great 24HOV event we hosted in Toronto. And what better way to finish it off than with three of the finest music heads : Aki, Nav & John Kong. Well, that was until we were also treated with a surprise set from A Man Called Warwick. So we were actually just one short (Jason Palma) of a full reunion of the mighty Movement crew which was so influential in the Toronto nightlife of the 2000's.
So here is Part 1 & 2 of the truly amazing 4 hour set… It had tons of people vibing, asking for track ID's, Shazaming (or trying to!)
Part 1
Part 2