24 Hours Of Vinyl Collaboration With Le Cartel & Cécile Gariépy
For the 18th Edition of our 24 Hours Of Vinyl event, we've collaborated with Montreal illustrator Cécile Gariépy and Montreal clothing company Le Cartel to handle the visual identity and merchandise for the night.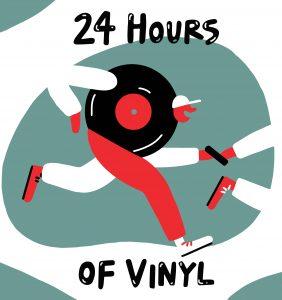 About Cécile Gariépy
Cécile Gariépy is an illustrator and art director based in Montreal who loves images that tell stories. She conceives illustrations for various mediums and clients ranging from American newspapers to package designs for Quebec food products, as well as an annual birthday card for her mother. Her work is playful and puts emphasis on colour, composition, and character design.
More information on Cécile's work here.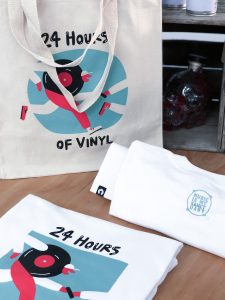 About Le Cartel
Organized as a crew of artists, Le Cartel aims to promote the work and style of each of its members by designing clothing. Each piece is original and reveals its own story about its creation and its origins, giving the customer the opportunity to wear a part of the artist's story. All Cartel pieces are silk-screened in Montreal.
More information on Le Cartel here.