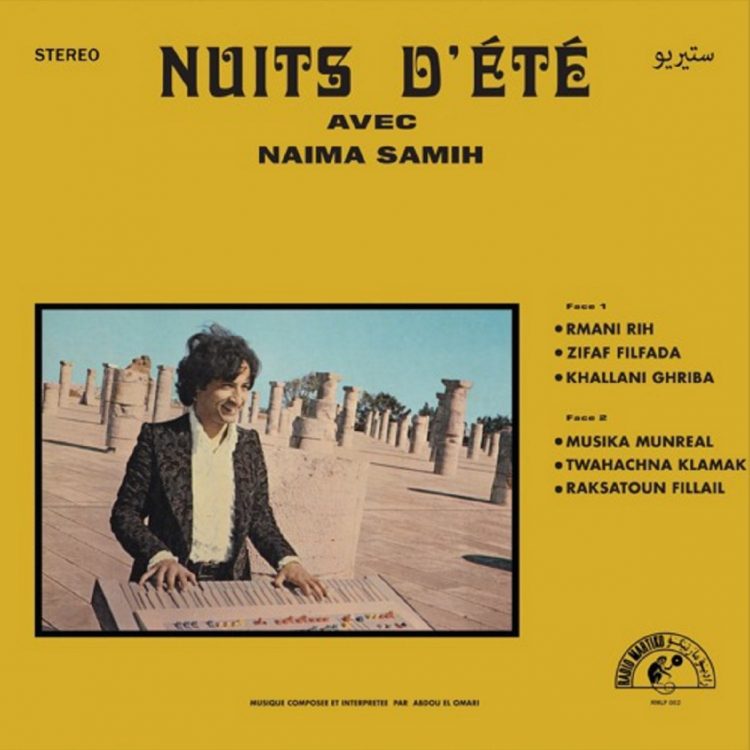 Abdou El Omari & Naima Samih "Nuits D'été" (Radio Martiko Belgium)
via Juno: First issue of this previously unreleased Oriental psych monster from the "organ king of Casablanca".
This is the previously unreleased Part Two of Abdou El Omari's "Nuits Trilogy", combining traditional rhythms with spaced out modern sounds. The album contains heavenly melodies from the Moroccan diva Naima Samih and some moody instrumentals in a similar vein to Part One.
A very curious mixture of traditional Middle Eastern Music with lounge, and even rock music style drumming on several tracks. High quality pressing! Artwork and label design by Pieter Heytens.
Purchase Album