(Photo Credit: Food Republic)
Andy Smith made his name on the UK music scene in the mid-90s as the official tour DJ and sample supplier for the massive Bristol-based trip-hop act Portishead.
The response to his opening sets for that band prompted Smith's decision to release his own mix album in 1998 The Document which received great acclaim within the house and hip-hop fraternity
While continuing to tour, Andy still holds down weekly nights in London like JAM UP TWIST and LOST & FOUND.
We asked Andy to fill us in on a few of his crucial records.
1. Last record you bought
THE V EIGHTS – PAPA'S YELLOW TIE (Label: VIBRO)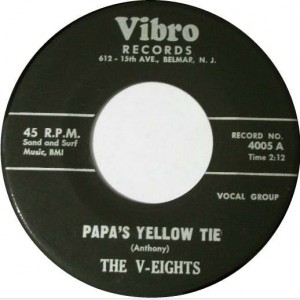 Andy Smith: Actually bought by the DJ I do every Saturday night in London with (Dave Crozier & the club is Madame Jo Jo's) whilst he was djing at a Rockabilly weekender in Spain and given to me. Cheers Dave.
2. Desert Island record
BOB MARLEY – EXODUS (Label: ISLAND)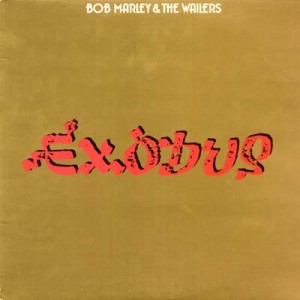 A.S: Not a duff track on this album making it my favourite Marley set (though Rastaman Vibration and Uprising are close behind)
3. Favourite Teenager record
RATTUS NORVEGICUS – THE STRANGLERS (Label: UA)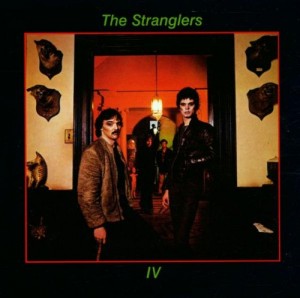 A.S: You couldn't ignore punk in 1977 (though these boys were never really considered a true punk band). My mate and me listened to this all the time!
4. Lazy sunday morning record
DEE EDWARDS – I CAN DEAL WITH THAT (Label: DE-TO)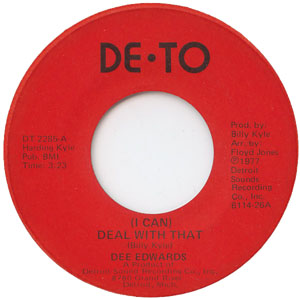 A.S: Killer sweet soul piece. Always sounds good whilst the kids are fighting on a Sunday morning!
5. Record that never leaves your DJ bag
HOUSE OF PAIN – JUMP AROUND (Label: TOMMY BOY)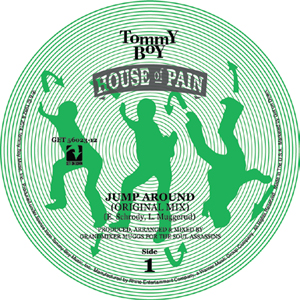 A.S: Silly Jump up madness that is yet to fail.
6. Guilty pleasure
ABBA – I QUITE LIKE 'THE NAME OF THE GAME
A.S: Reminds me of hearing it on the family car radio before I knew anything about music at all.
7. Favourite Childhood record
HOT BUTTER- POPCORN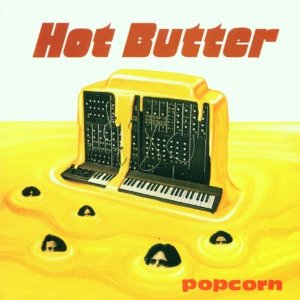 A.S: When our family first bought a Hi Fi system (around 1975 I think – It had an eight track as well as a turntable!). Most of the LP's were classical or TV theme LP's but for some reason this was in the stash! Its actually quite funky!
8. If you were Marty Mcfly and go could back and collaborate on the making of one record…
DANNY WHITE – CRACKED UP OVER YOU (Label: DECCA)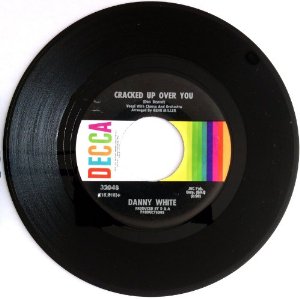 A.S: 'Danny, I think that you shouldn't sing over the drum break at the end thus giving future Hip Hop DJ's another break to cut up. Trust me here!'
9. The record you paid the most for
THE Q – THATS THE WAY (Label: HOUND)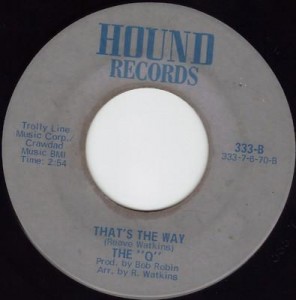 A.S: To my knowledge never comped on vinyl or CD. I had to have it! Oh £150 if you are wondering (pretty cheap in Northern Soul circles actually)
10. One record that still eludes you…
PEARL WOODS – DONT TELL IT ALL (Label: CRACKERJACK)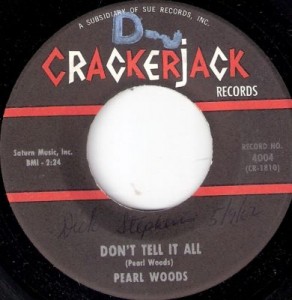 A.S: Aaarghh – I will get it!
Bonus: A DJ request youve said yes to.
SURFIN BIRD – THE TRASHMEN (Label: GARRETT)
A.S: Hey if the club all want to dance like they are in Family guy its all good with me!
Bonus: One of your favorite all-time DJ mixes.
FROGGY LIVE AT OSCARS JAN 82
A.S: In my youth Froggy was the don of all UK DJ's. He was the first DJ in the Disco/Boogie/Jazz Funk scene in the UK to mix records and even backspin intros of 2 copies of the same tune. He even had is own sound system he used to take with him to venues (like reggae sound systems).
---
If you are in Montreal this weekend (October 25th), don't miss ANDY SMITH appearing at the world famous The Goods night.