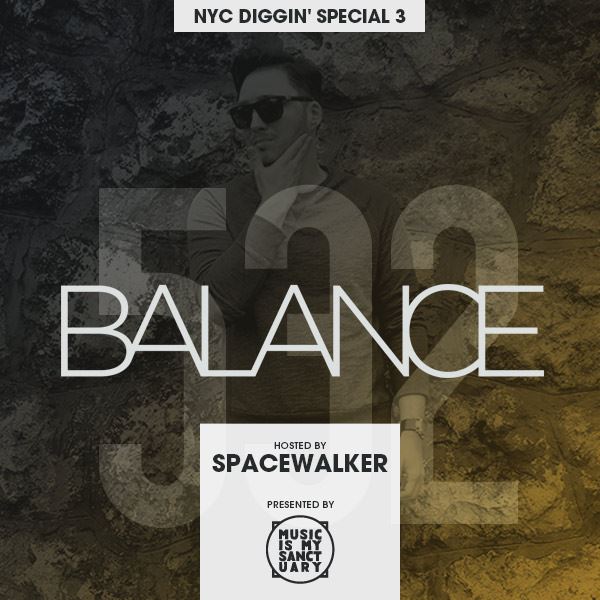 BALANCE – Show #532: NYC Diggin' Special 3 (Hosted by Spacewalker)
It's a good excuse as any for a diggin' excursion show, so here it is, just music that I picked on my recent trip to NYC, my favorite city to dig for records.
From jazz to hip hop, house to soul, a balanced batch as you're already accustomed to on Balance.
Back in a couple of weeks time!
TRACKLIST
Patrice Rushen – Before the Dawn | Prestige
Caldera – Ancient Source | Capitol
Black Ivory – You and I | Today
Osamu Kitajima – Say You Will | Arista
Tyrone Davis – In the Mood | Columbia
Donel O'Levy – Time Has Changed | Lester Radio Corporation
Kurious – Uptown *hit | Columbia
Das Efx – Real Hip Hop (instrumental) | EastWest
Adriana Evans – Reality | Loud
Camp Lo – Coolie High | Profile
Blaze – Lovely Ones (Timmy Regisford mix) | Life Line
Alexander Hope – Saturdays | Easy Street
Kim English – Nite Life (MAW nite mix) | Nervous
Michael Gregory Jackson – Loving You | Arista Novus
Azymuth – Flame | Milestone
Ahmad Jamal – Bogota (live) | Impulse!
Lee Morgan – Angela | Blue Note
DOWNLOAD LINK
Listen & Subscribe to BALANCE on iTunes