Minimalist percussion meets exuberant synths on 'Boing!', a first-time pairing of like-minded artists, electronics auteur Leafcutter John, and composer, percussionist and gyil player Bex Burch. Today they share their new collaborative album via Vula Viel Records and a complementary video for "In The Moments" by Leafcutter John. An album that demands repeated listens, hypnotic, and oddly both intense and theraputic.
When a planned meeting in Sheffield was put on hold John and Bex began playing together using Zoom to record weekly improvised sessions during the first lockdown of 2020. The sessions became a regular creative outlet for the two artists and gave rise to 'Boing!' which documents John and Bex getting to know each other and helping each other through the lockdown experience, whilst getting to grips with the limits, oddities and even benefits of the new process.
'Boing!' is a celebration of listening and creative freedom from two of the most exciting voices in the jazz+ scene. "I suggested playing over Zoom and that we use the delay as part of the improvisation" Bex describes, taking turns to lead the exchange, whilst enjoying the looseness of "there not being a definite time", as John puts it.
Lead track "In the moments" traces an entangled journey, moving towards consonance before disintegrating. John produced a video for this track which features a hand drawn collage of animated loops. It explores the idea of two people collaborating at a distance and includes rotoscoped imagery of the two artists dancing.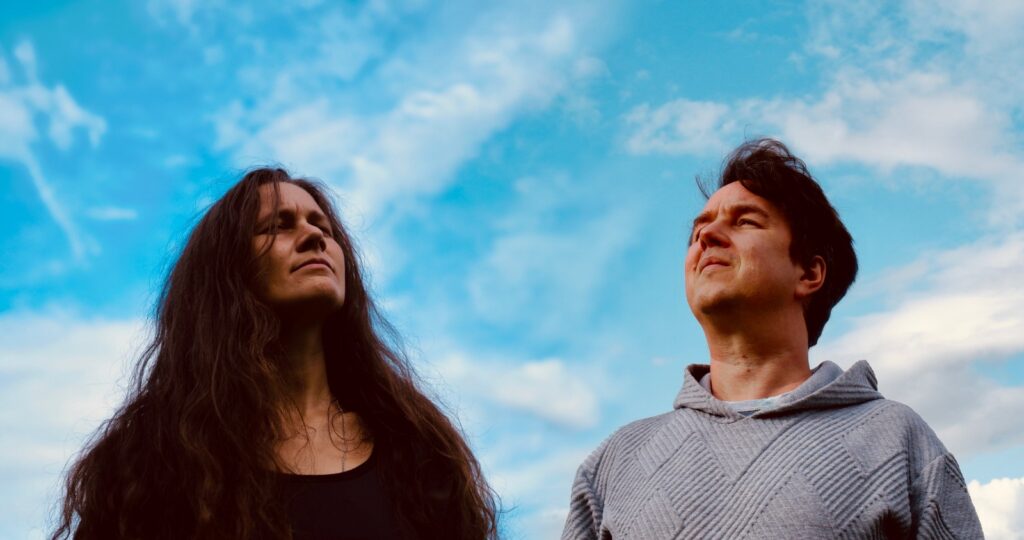 Leafcutter John is a veteran and pioneer of electronic music with releases on Border Community, Staubgold, and Planet Mu. He is an award winning improviser, producer, and instrument maker and was a key member of Mercury-nominated British jazz pioneers Polar Bear. On 'Boing!' he plays a modular synthesiser controlled by self-authored software that he uses to create and manipulate patterns in real time.
Bex Burch is known for a unique fusion of jazz, post punk and minimalism all centered around the sound of the gyil (Dagaare xylophone). Bex formed Vula Viel in 2015. Lauded by Iggy Pop, the trio have performed on BBC 6 Music for Gilles Peterson and across Europe including WOMAD. On 'Boing!' Bex can be heard on her self-made augmented gyil, voice, bells, calabash and percussion.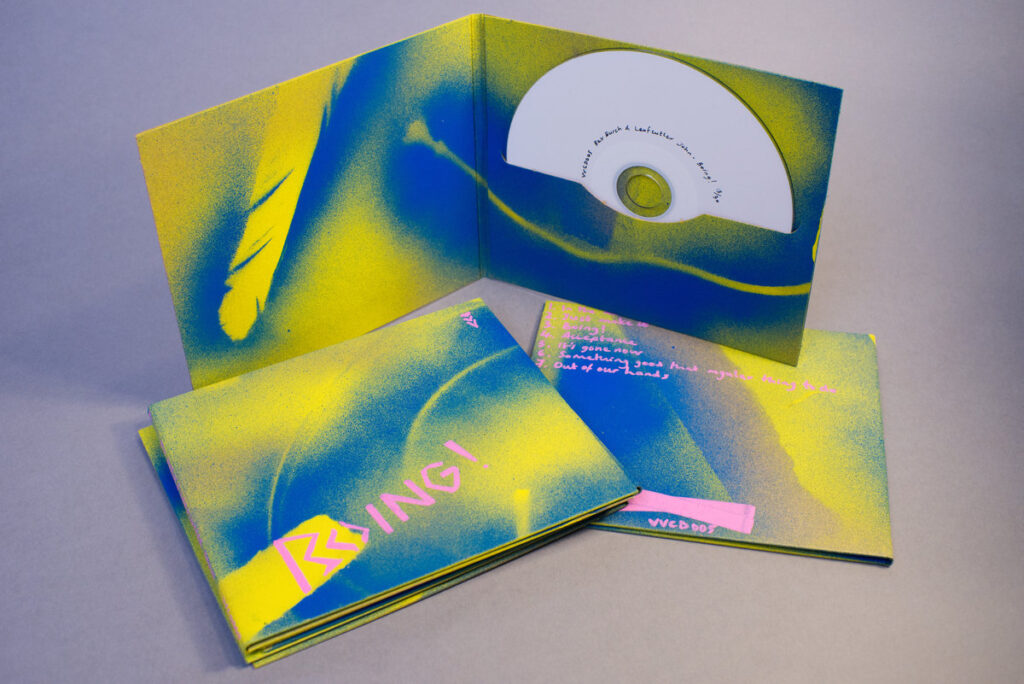 'Boing!' is available today digitally and after selling out of the a limited edition of 30 cassette tapes hand-painted by John, and 30 CDs hand-painted by Bex, a 2nd edition of CDs has been announced today. This direct, hands-on approach to releasing music perfectly reflects the energy that Bex and John channeled into the music.
Buy/Stream