Collaboration from Boogat:
Boogat: "Last year I hosted the 5th Anniversary party of Music Is My Sanctuary and Lexis paid me 10$ extra. Since then we've been joking every time we meet that I owe him a 10$ rap. But since every word or syllable that comes out of my mouth is worth way more so I had to find an alternative way to pay him back: so here is a MIMS List that comes from the heart!
To do a kind of top 10 of my favourite albums is a very serious thing to me. A lot of albums that influenced me haven't aged that well. A lot of music looses its quality and pertinence once you take it out of temporal context. So I picked up 10 records from my collection that I consider timeless: 10 albums that give me goose bumps every time that I hear them.
Here they are, in the order that I discovered them:"
MC SOLAAR – PROSE COMBAT / Polydor, 1994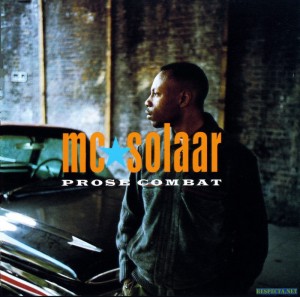 From its very first notes, the record had me hooked. I got it second hand at "Pharmacie Racine" (in a tiny Quebec city called Beauport). It cost me just 5 dollars, I was just being curious, not knowing that this record would change my life. I listened to it for a whole day on repeat, writing some of the lyrics by ear and then I started writing my own raps the very the next day. I'm still thrilled by the timelessness of the words, the fatness of the sound (Jimmy Jay on production is a monster) and the fact that most of the songs work well even if there's no traditional chorus in them.
---
OUTKAST – ATLIENS / La Face, 1996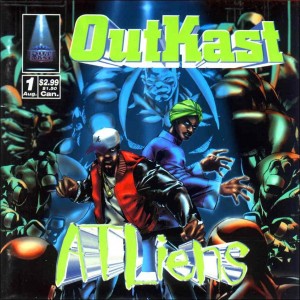 When "Me & You" came out, I rushed to the local record shop to get the single with the instrumental version on it. It might be the beat that I rapped the most on, back then I was rapping all day long.Very few groups in those years were able to experiment something as dope, original and integrating a high level of musicality: skills, almost infinite flow imagination, really strong universe, innovation, deep lyricism, incredible arrangements, dance floor friendliness, etc. To me it's the group (and album) from 90's Hip-Hop that has aged the best.
---
MALDITA VECINDAD Y LOS HIJOS DEL 5TO PATIO – EL CIRCO / BMG Ariola, 1991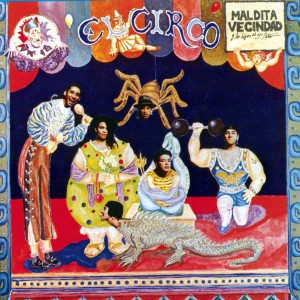 I only discovered this record in 1997 on a trip to Mexico DF to visit my family. I had brought with me a bunch of musical "gringadas" to impress my cousins but once I got there they made me discover Mexico's vibrant musical scene and I thought that maybe I shouldn't even show them my records: their music blew my mind away. I always admired the fact that the mexican modern scene is always ahead of its time. "La Maldita" basically created the paradigms of what is modern latin rock: they integrated traditional mexican music into rock and ska to create a festive, massive slum sound. Still today, listening to this record is the most effective way to take my mind back to Tenochitlan.
---
FINLEY QUAYE – MAVERICK A STRIKE / Epic, 1997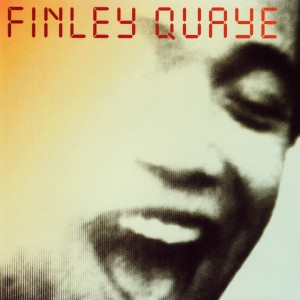 In CEGEP (which is pre-University in Quebec), I had a friend that was into Reggae while I was still discovering the french rap scene. He handed me this record like: "Give it a listen, you might like it." Good songs, great vibe, beautifully unique voice. I didn't really get the words (even today, that scottish / english / Ghana / Jamaican accent is a complete mystery to me), but it's the avant-garde approach to the sound and arrangements that charmed me.
---
MANU CHAO – CLANDESTINO / Virgin 1998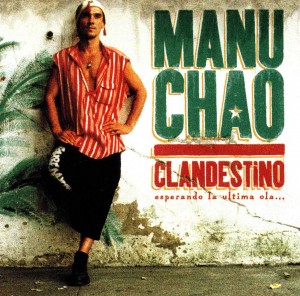 This album is, by far, the best album in my collection. Its sunny catchiness gives it a nice and harmless appearance but if you dig a little deeper: the originality in the lyrics and melodic is dense. Classic. Timeless. The perfect recipe of what makes a good song and a great record.
---
SADE – LOVERS ROCK / Epic 2000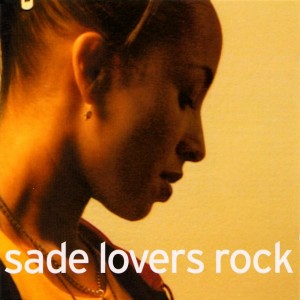 I've been a crate digger since I got my first sampler so I had sampled Sade several times before I found this record. The cover caught my eye, beautiful yet minimal. Even today, well into her 50's, Sade Adu is the most beautiful woman that my eyes have seen. I was new in Montreal and I was alone often… solitude. This record was my companion: simple but effective arrangements, current, modern, and a voice that can melt even the darkest heart. Soon I discovered that this record could help seducing almost any woman. Suddenly, I was not alone anymore.
---
LILA DOWNS – LA LINEA / EMI 2001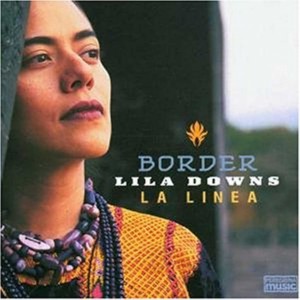 My sister was the first person to make me listen to Lila's work with her first record "Arbol de Vida". I liked it already but "La Linea" made me a fan. Very few recordings are able to combine so well North American arrangements, voice power, latin styles and real cinematic songwriting that really describes the reality of mexican migrants.
---
THE STREETS – ORIGINAL PIRATE MATERIAL / Atlantic, 2002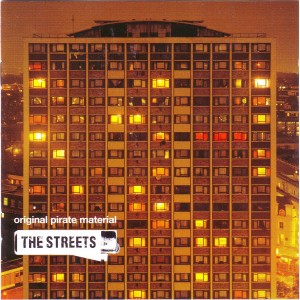 This album came into my life right at the moment when I started feeling like the French and American Rap scene were creatively tired and redundant. I love the obnoxious voice, the Brit accent and the messy appearance of the arrangements: super well produced but never overproduced, never clean. The whole record was such a breath of fresh air. Different! It was London reminding me that it existed in terms of urban music too.
---
YERBA BUENA – PRESIDENT ALIEN / Razor & Tie, 2003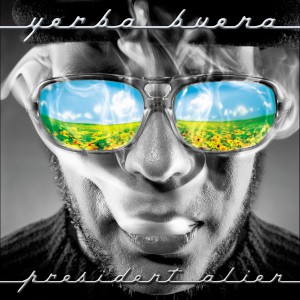 I chose this record because of the cover back when canadian record shops still had interesting records on their shelves. I wasn't aware of a urban latin scene outside of the rap world. It was everything I was looking for: fun lyrics, catchy melodies and arrangements, dancier grooves, hot textures, features, banging drums, current production, big basses.
---
WILLIE COLON – GREATEST HITS / Fania, 2010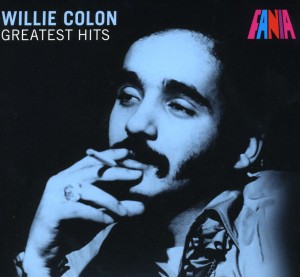 I got into latin music via Mexican, Cuban then Colombian music. Since childhood, the only Salsa I knew was the "Salsa Romantica" that is terrible, awful and actually pretty corny. Playing with latin bands, I discovered a lot of Puerto-Rican / Cuban / Colombian stuff that i kind of liked. But it's really Willie Colon that reconciled me with Salsa: hard-hitting / mean / powerful melodies, a "gangster" aesthetic, street knowledge with playful subjects. With time I realized that Hip-Hop owes a lot to Spanish Harlem and the first Latin immigrant of American Music: Salsa Dura.
---
www.boogat.com
www.facebook.com/boogat.info
www.twitter.com/boogat_oficial
www.boogat.bandcamp.com
www.soundcloud.com/boogat