Here is a book suggestion, we figured we'd share the info since we're buying ourselves a copy!
Author: Frank Tenaille. Publisher: Chicago Review Press (2002)
"From the unique voice of Salif Keita and the hard funk of Fela Kuti to the poignant blues of Cesaria Evora and the upbeat swing of South African township jazz, African music has shaken the planet. This book traces its history through thirty portraits. Instead of offering biographical summaries, Tenaille plunges straight to the deepest, most intimate, and most significant aspects of the life and work of each musician.
In a compact form, this retrospective imparts all the information essential to understanding these complex pop stars, while putting them in a political and cultural context and spicing up the mix with generous helpings of anecdote."
Buy Book – Amazon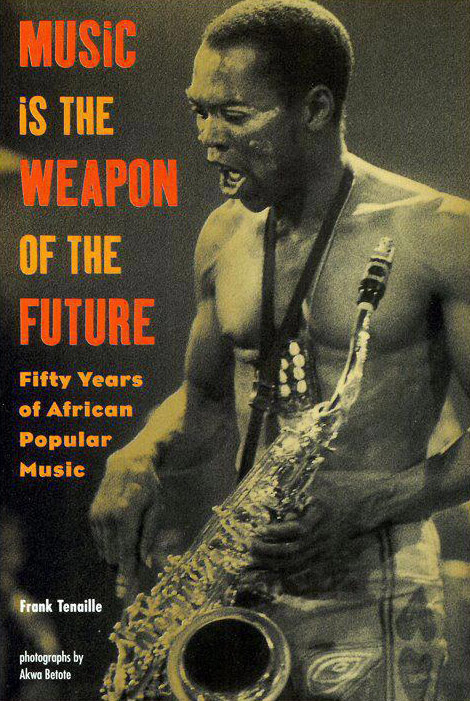 And check out the great documentary also