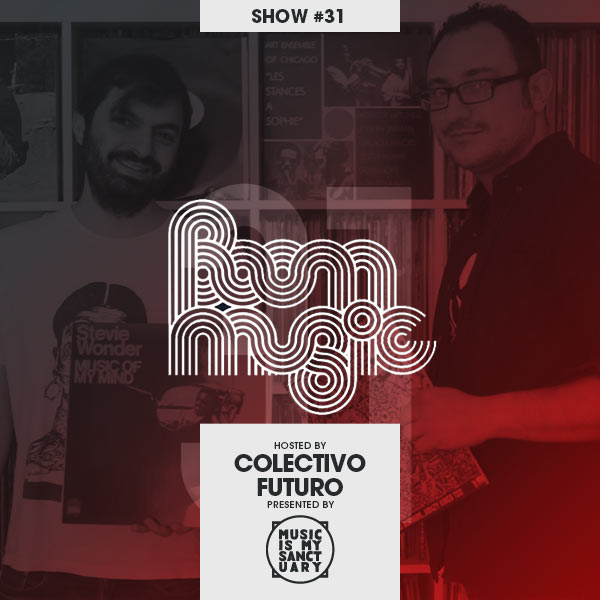 BOOM MUSIC – Show #31 (Hosted by Colectivo Futuro)
We were on the road again for episode 31 of Boom Music.
This time coming at you from Orlando, Florida and more specifically from inside one of our favourite record shops around: Uncle Tony's Donut Shoppe. Established in 2014, the shop specializes in stocking holy grails from across the spectrum, touching on all angles. The space itself is beautiful and serves as a social spot for people to hang out while cutting it up with owners Brooklyn, Jon Santino, and Hector. Their selections run so deep that we let BK and Jon go at it for most of the show, playing cuts from their personal collection as well as picking out gems from the shop's vaults. If you're ever in Orlando do yourself a favour and drop by the Donut Shoppe.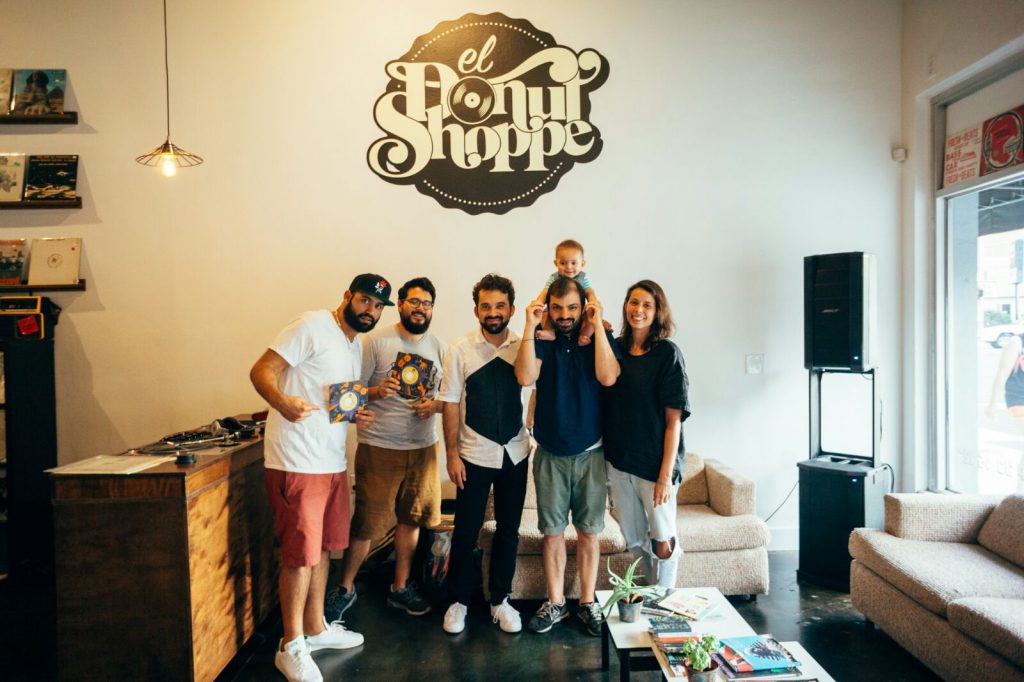 TRACKLIST
01 Standing on the Corner – OFF A LITTLE BIT [Self Released]
02 Torb the Roach & Floppy McSpace – Sløy gange [KingUnderground Records]
03 The Mist – The Girl In The Window [Numero Group]
04 Marvin Gaye – Life Is For Learning [Tamla]
05 Coke Escovedo – No One To Depend On [Mercury]
06 Donald Byrd – Feel Like Loving You Today [Elektra]
07 Gil Scott-Heron & Brian Jackson – Ain't No Such Thing As Superman [Arista]
08 Eddie Cano – Watusi Walk [Reprise Records]
09 Eddie Palmieri – Caminando [Tico Records]
10 The Invaders – Latin Lips [Duane Records]
11 The Blues Project – The Flute Thing [Verve Forecast]
12 Eddy Louiss – Vanessa [Goss Productions]
13 Travis Biggs – Fly Like An Eagle [TB & C Enterprises]
14 Starfire – Make The Most Of It [Dynamic Artists Records And Tapes]
15 Frank Strazzeri – Injun-Jo [Glendale Records]
16 S.O.UL. – Burning Spear [Musicor Records]
17 Juju – Contradiction [Strata-East]
18 Oneness of Juju – African Rhythms [Black Fire]
19 Bob James – Nautilus [CTI Records]
20 Ike White – Antoinette [LAX Records]
21 Aphrodite's Child – Funky Mary [Mercury]
22 Fogueira Três – Amazonas [Fama]
23 Al Korvin & Angel Pocho Gatti Orchestra – Domingas [Phase 6 Super Stereo]
24 Azymuth – Dear Limmertz [Milestone Records]
25 Yussef Kamaal – Joint 17 [Brownswood Recordings]
26 Leo's Sunshipp – Give Me The Sunshine (Vocal) [Lyon's Record Co., Inc.]
27 Joe Bataan – Call My Name [Vampi Soul]
28 James Mason – I've Got Your Love [James Mason]
29 TJ – You're The One [Strata Records / BBE]
30 Bobby Hutcherson – Montara [Blue Note]
31 Star Blazers – Danger Zone [Star Time]
32 Benjamin – Hello [Cherries Records]
33 The Pendletons – Never Know [Voltaire Records]
34 Hugh Mundell – Ital Sip [Message]
DOWNLOAD LINK