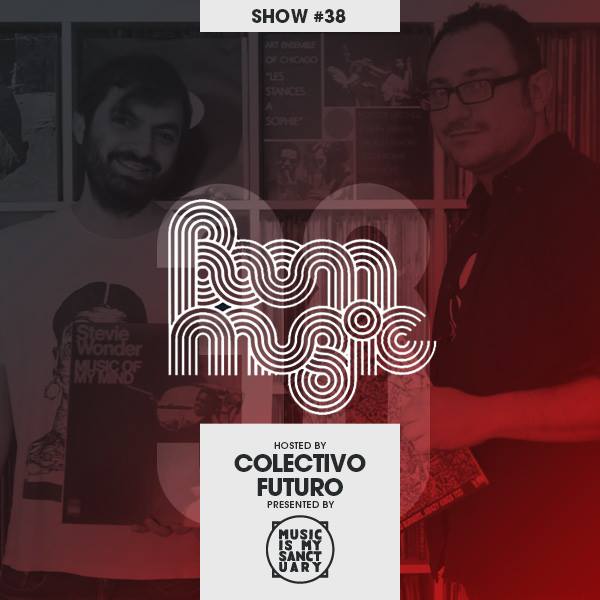 BOOM MUSIC – Show #38 (Hosted by Colectivo Futuro)
The 3rd international edition of Boom Music comes to you from El Almacén de Discos in Madrid's Malasaña neighbourhood.
Open for just over two years, El Almacén de Discos caters to most tastes, but specializes in House, Techno, Italo, and Experimental electronic sounds; and is definitely a recommended stop if you're visiting the city. For this edition Miguel was joined by crate digger and graphic artist Nano4814, who dropped some of his rarest and funkiest gems from across the spectrum; and Jacobo Garcia aka Clap Kent from Soul Spektra Sound, who supplied us with a boogie and left-field disco flavour.
TRACKLIST
Aural Exciters – Spooks In Space [ZE Records]
Claude Rodap & Fregate Orchestra – Tempete [Granit Records]
Singers & Players – Devious Woman [On-U Sound]
Horace Andy – Money Money [Wackie's]
Bush Tetras – Rituals [Fetish Records]
Maximum Joy – White And Green Place (Extraterrestrial Mix) [Silent Street]
Gasper-Lawal – Kita Kita [Cap Records]
N'kouri – I Take You My Feeling [Superfly Records]
The Apostles – Banko Woman [Cultures of Soul Records]
David Zé – Guerrilheiro [Movimento], Angola 1975
Os Jovens Do Prenda – Ilha Virgem [Rebita], Angola 1974
Linda – Verte [Audi], Cuba 1975
Mirdza Zīvere – Josephino [Melodia], USSR 1979
Ricardo Eddy Martinez ‎- Tambo Iya [Movieplay], Spain 1978
Chagrin D'amour – Au Paradis [Barclay], Spain 1983
Micky – Bruja Por Amor [Ariola], Spain 1975
Kamel Oil Company Band – Petróleo En Bruto [RCA Victor], Spain 1977
ORM – Tropic [Panton], Czechoslovakia 1983
Magnus Uggla ‎- Sommartid [Epic], Sweden 1981
Amethyst ‎– Midnight Rendezvous [Shar-Shia Records via Eccentric Soul], US 2016
Cook – Amazonas [HDN Music], Germany 1989
Sylvester – I Need Somebody To Love Tonight [Fantasy], US 1979
Bandolero – Rêves Noirs (Instrumental) [Flarenasch]
Abel – Dazzled [Passport to Paradise]
Koharu Kisaragi & Ryuchi Sakamoto – Neo-Plant [Lag Records]
Harari – I'm Waiting [Gallo]
MH + FS – Boys Talk [Deep Cover]
Flying DJ – Marylin [Dark Entries]
B.B. Seaton – Dancing in the Moonlight [Studio One]
Sade – Make Some Room [Epic]
Gregg Smith – Party Warrior [Ultra Records]
Submarinista – En el Tejado (Susso/Huw Bennett Remix) [Lovemonk]
Matt Bianco – Big Rosie [WEA]
DOWNLOAD LINK
Listen & Subscribe to BOOM MUSIC on iTunes