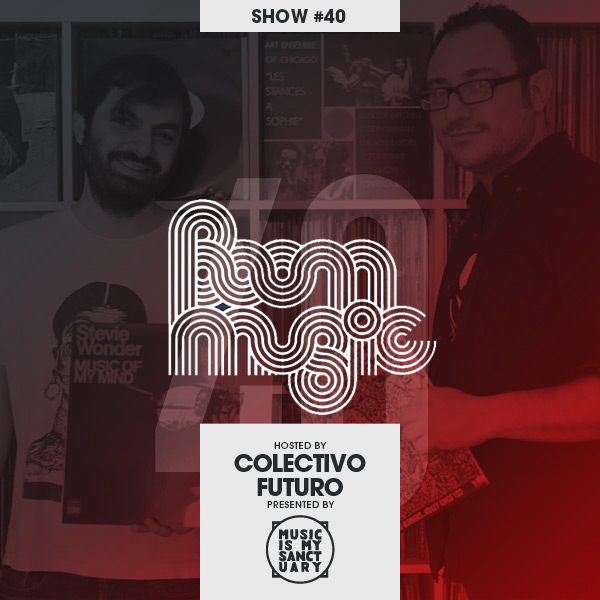 BOOM MUSIC – Show #40 (Hosted by Colectivo Futuro)
There has been so much good new music this past year, so trying to fit everything in one show was impossible!
Jazz, particularly from the UK and Chicago, was outstanding this past year, so that's well represented here, with the likes of Makaya McCraven, Emanative and Binker & Moses providing particular highlights. As time progresses, we find more and more labels that connect us with new music from further afield, take Morroco's Maalem Mahmoud Gania and Les Filles De Illighadad from Niger, for instance. On the more electronic front, Hector Plimmer soundtracked much of our year with his excellent debut LP on Albert's Favourites, while Theo Parrish, Juju & Jordash and Dego & Kaidi continued to lead the way. We could have surely done with another two hours to cover everything we missed, particularly new hip hop and the relentless and consistent output from First Word Records for instance.
TRACKLIST
Hypnotic Brass Ensemble – Morning Prayer [Honest Jon's]
On Fillmore – Pintado [Northern Spy]
Hector Plimmer – Bossa B [Albert's Favourites]
The Heliocentrics – The Uncertainty Principle [Soundway]
Collocutor – Everywhere [On The Corner Records]
Vibration Black Finger – Blackism [Enid Records]
Irreversible Entanglements – Fireworks [International Anthem Recording Company, Don Giovanni Records]
Makaya McCraven – Above & Beyond [International Anthem Recording Company]
Torb the Roach & Floppy McSpace – Tusen Baht [KingUnderground Records]
Emanative – Ominous Shanti [Home Planet Recordings]
Binker & Moses – Intoxication from the Jahvmonishi [Gearbox Records]
Ezra Collective – Juan Pablo [Enter The Jungle Records]
Sélébéyone – Are You In Peace [Self Released]
Ill Considered – Lope [Ill Considered Music]
Tony Allen – Ewajo [Blue Note]
Joshua Abrams & Natural Information Society – Maroon Dune [Tak:til]
Maalem Mahmoud Gania – Ba Yourki [Hive Mind Records]
Les Filles De Illighadad – Tihilele [Sahel Sounds]
Laraaji – Laraajazzi [All Saints]
Juju & Jordash – Rah-Rah [Dekmantel]
Modula – Untitled [Firecracker]
Dego & Kaidi – Decide What You Choose [Sound Signature]
Theo Parrish & Amp Fiddler – My Soul [Sound Signature]
Sunlightsquare ‎- Oyelo (By The Sea Mix by Kay Suzuki) [Sunlightsquare Records]
Áriwo – Alafin [Manana Records]
DOWNLOAD LINK
Listen & Subscribe to BOOM MUSIC on iTunes