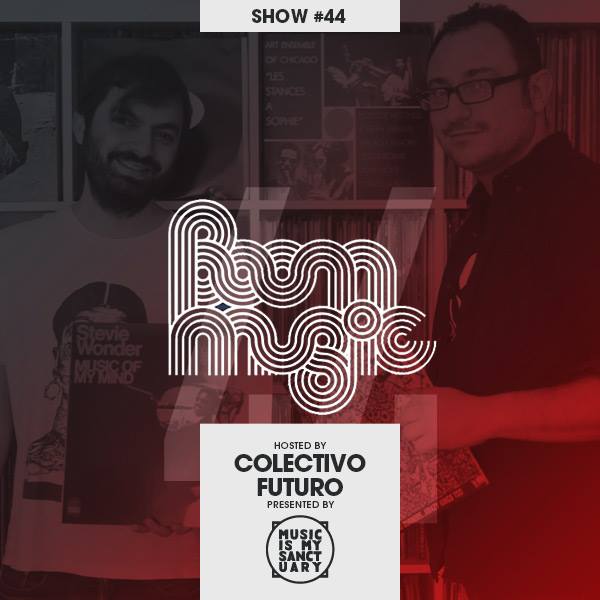 BOOM MUSIC – Show #44 (Hosted by Colectivo Futuro w/ Luzmira Zerpa)
Episode 44 kicks off with a Venezuelan music special hosted by Miguel and our friend Luzmira Zerpa of Family Atlantica and more recently Soundspecies fame.
In the space of 60 minutes they manage to go through some of the key genres and styles present in what they call the "multi-universe of Venezuelan music" while also connecting new and old. Rounding off the show, Oli runs through some recent favourites, from Jazz to House, and even some cosmic Mexican music, recently reissued on Mr Bongo.
Colectivo Futuro will be presenting a one of a kind evening of Afro-Venezuelan music & culture at London's Total Refreshment Centre on May 21st.
Advance tickets and more info can be found here.
TRACKLIST
Family Atlantica – Canto De Pilón [Soundway]
Betsayda Machado & Parranda El Clavo – Alaé Alaó [Odelia Productions]
Huracan de Fuego – Tumba La Caña [Nube Negra Records]
Monsalve y Los Forajidos – La Carcajá [Self-released]
Vytas Brenner – Ana Karina Rote [Yare]
Virgilio Armas y Su Cuarteto – Barlovento [BASF]
Gerry Weil – Little Man (Pequeño Hombrecito) [Mercury]
Los Kenya – No Salgas De Tu Barrio [Discomoda]
Johnny Sedes and His Orchestra – Carupano [Discos Fuentes]
Dimensión Latina – Sigue Tu Camino [Top Hits]
Frank Hernandez – Boogaloo Ye Ye [RCA Victor]
Aldemaro Romero y Su Onda Nueva – El Negro Jose [Onda Nueva]
Insólito UniVerso – Vuelve [Olindo]
Un Dos Tres Y… Fuera – Machu Picchu Dos (El Niño Anciano) [Discomoda]
Un Dos Tres Y… Fuera – San Juan, Tambor y Fuera [Soul Jazz]
Oswaldo Lares – Tambores Culepuyas (Field Recording) [Oswaldo Lares]
Nat Birchall – A Prayer For [Jazzman Records]
Luis Pérez – Suite Al Culto Solar – Ketzalkoatl Yauh Miktlan [Mr. Bongo]
Waaju – Ali's Mali [Olindo]
Jessica Lauren – Teck Et Bambou [Freestyle Records]
Emma-Jean Thackray – Ley Lines [Vinyl Factory]
Emanative – Planet B [Nutriot]
D. Lynnwood – Gospel Discoteque [Shapes Of Rhythm]
Colm K – Beginnings (K15 Remix) [Tiff's Joints]
Mr. Fingers – Praise to the Vibes [Alleviated Records]
DOWNLOAD LINK
Listen & Subscribe to BOOM MUSIC on iTunes
---