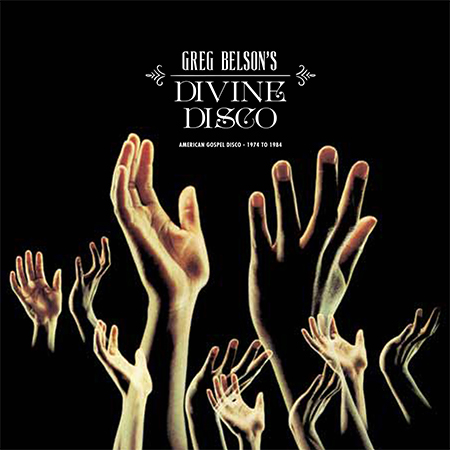 Exclusive Premiere: Divine Disco "American Gospel Disco 1974 to 1984" by Greg Belson
Cultures of Soul Records is proud to present Greg Belson's Divine Disco – American Gospel Disco 1974 to 1984, curated and researched by Gospel Soul music authoritarian Greg Belson. Greg Belson's Divine Disco is a snapshot in time encapsulating the raw power of a spiritual performance, set to the pulsating 4/4 rhythms that were in vogue with the dance floors of the day.
Here is one of many highlights for us taken from the compilation. The amazing and sought-after gospel burner from The Enlightment "Faith Is The Key"
Labels like Savoy played a key part in identifying artists that fit nicely into this brand new style with performers like Shirley Finney and The Gospelaires, both of whom were established within the scene, but carried the 'Disco' torch brightly with their tunes featured here. Divine Disco also paints a picture of the lesser known acts that privately released their message to the hopeful masses, such as the Gospel Ambassadors and the Inspirational Souls, whose recording budgets would have been signifi-cantly less than any 'major' label. As proven here, they had no less of an impact to the listener.
Other tracks on this compilation such as Betty Griffin's "Free Spirit" have become big club spins for the likes of the NYC Downlow and Horse Meat Disco crews. Also included are recently discovered tunes like the Masters of Music's "Trouble Don't Last Always" as well as a future classic by The Testi-monial Singers, which features several young members of the Winans Family. We've got you covered too for those more modern soul, boogiefied moments with rarities from Delores Fuller, Herman Harris and two offerings from the killer LP by Enlightment. This compilation also includes remixes and edits by Steve Cobby (who was a member of Fila Brazillia) and Rahaan.
Audio Previews