Naes aka Toast Dawg is my homie from day 1. Litterally. We were in grade 2 to high school together. Naes grew up to be one of pillars of the hip-hop scene in Quebec. He was the production force behind projects like Atatch Tatuq, Payz Play and Traumaturgues. He's our Pete Rock!
Well anyway, since he's one of biggest Dilla lovers in the city (he's throwing a Dilla night. Details here) I figured i'd ask him to share some of his favorite Dilla Dilla joints! In french oui oui.
Funky for you (Common – Like water for chocolate 2000)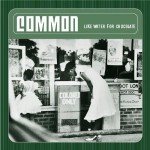 Common - Like Water for Chocolate
@payzplayviaNaes: Fou beat, excellente ligne de basse. Çette chanson s'écoute aussi bien le dimanche matin à la maison qu'à 1ham dans un club plein à craqué. Il ne faut jamais oublier d'écouter le ''outro'' dont les deux parties sont magiques aussi.
Nothing like this (Jay Dilla-Ruff Draft 2003)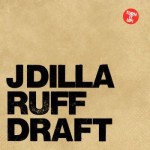 J Dilla - Nothing Like This
@payzplayviaNaes: Quand j'ai acheté Ruff Draft à sa sortie (passée pas mal inaperçue, disons..) je m'attendais à une suite logique de ''Welcome 2 Detroit''. Pas du tout. J'pense que le budget et l'intention étaient vraiment différents. Donc sur cette chanson Dilla ''chante'' sur des samples de guitare à l'envers accompagnés de drums sortis des années 80. Ça aurait pu sortir la semaine dernière.
Players (Slum Village – Fantastic Vol 2 2000)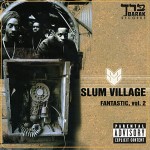 Slum Village - Players
@payzplayviaNaes: Un loop de 4 bars. Le ''snare'' casse les oreilles. J'adore. Dilla réussis à faire des chansons avec un minimum d'éléments perturbateurs.
Pause (Jay Dee – Welcome 2 Detroit 2001)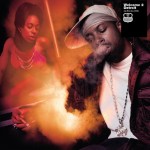 Jay Dee - Pause
@payzplayviaNaes: Supposément qu'à l'origine Dilla n'a pas pu ''clearer'' les samples sur ce beat. On y retrouve alors que le ''Classic Dilla Drum Patern'' et quelques punches de synthés. Sans oublié Frank n' Dank qui sont pas mal ''thugged-out ''. Ce beat là TUE.
EVE REMIX (Spacek 12'' – 2001)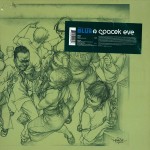 Spacek - Eve (Remix)
@payzplayviaNaes: J'avais acheté l'album de Spacek 50.00 $ au Noise sur St-Laurent (où Scott C travaillait, oui.) J'suis tombé sur ce 12'' white label quelques mois plus tard. Fou beat. Je la joue presque tout le temps encore. 10 ans plus tard.
Won't do (J-Dilla The Shining 2006)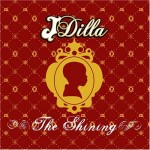 J Dilla - Won't Do
@payzplayviaNaes: J'adore ce beat.
Pour sur.
Non mais.
T'entends?
Donuts…Beats, rhymes and life…Stakes is high…JAYLIB…anyways ce sont tous mes albums préférés…top 7 ??? Non mais.