"El Barrio En La Mirada" is a powerful punch of Latin soul by Madrid-based ensemble El Combo Batanga, taken from their forthcoming double-sided 7″ single on respected Madrid-based label, Lovemonk. Due out on May 9.
Cuban singer Ale Gutiérrez' vocals shine throughout "El Barrio En La Mirada", in his own words, "this song tells my story and that of many of us who chose the path of emigration with the distant hope of returning someday. I love the soulful arrangement of the song, it has a certain dose of solemnity, a certain epic tone, which works great with the story".
Support on Bandcamp
El Combo Batanga is a musical explosion at the intersection of Afro-Cuban rhythms and Latin funk. A group of powerful musicians who blend son, timba, latin soul and boogaloo for people to enjoy.
The band's Latin pedigree is strong. Vocalist Ale Gutiérrez , hailing from Cuba, landed in Madrid towards the end of the 90s and spearheaded the new Cuban music in Europe with his Habana Abierta group.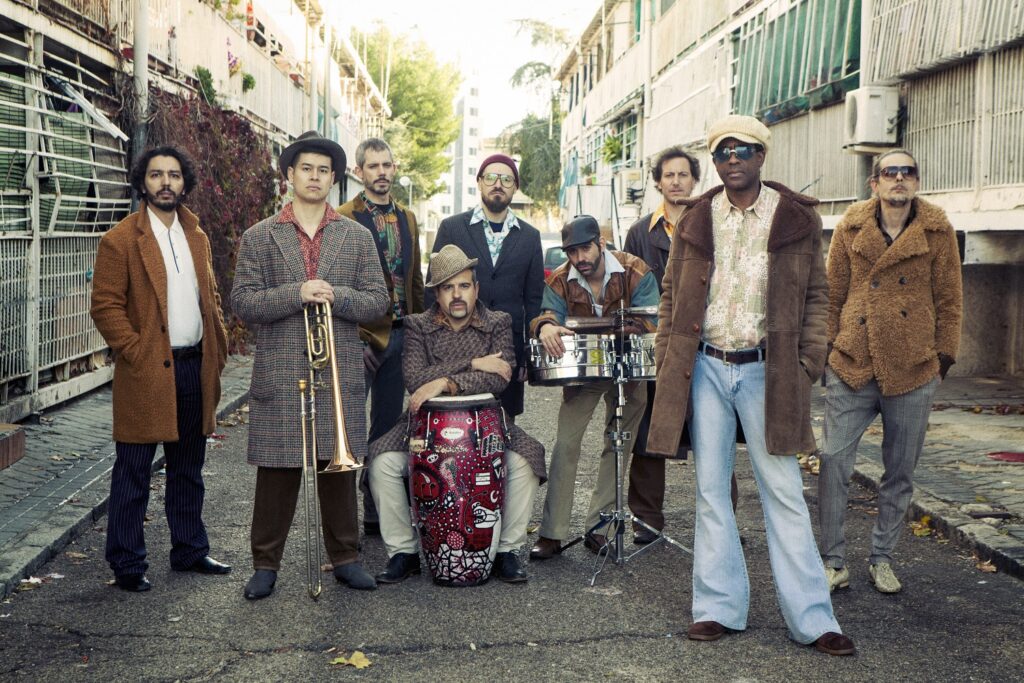 Meanwhile his bandmates have cut their teeth jamming or touring with legendary figures such as Jerry Gonzalez, Alain Perez, and Joe Bataan.