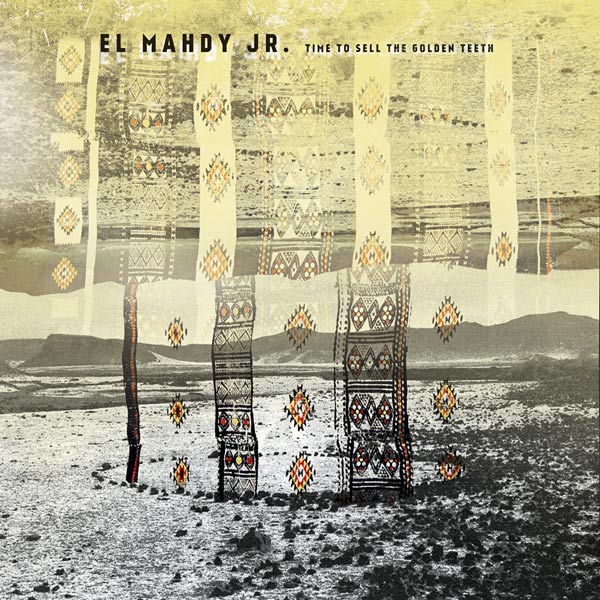 El Mahdy Jr "Time To Sell The Golden Teeth" (Boomarm Nation)
El-Mahdi Rezoug, who records under the name El Mahdy Jr, will release "Time To Sell the Golden Teeth" at the end of March, on Portland's own Boomarm Nation label. To describe El Mahdy Jr as an artist who just focuses on dub, would be unsophisticated.
A better informed summation would take into account his keen auditory insight in capturing the natural sounds of life. Raw and unfiltered. On the single "Time To Sell The Golden Teeth" we hear the ticking of a clock and the way water washes ashore. Along side a sterilizing bass-line and cold crisp snares. Giving his composition an organic sheen of nature, that can still shake bass bins violently. Mahdy Jr's non-conformist and experimental nature, coupled with his dense static audio-universe, gives the genre of dub and bass music a non-cliche pastiche.
After a flurry of releases over the past 4 years for the likes of Deep Medi, Zam Zam Sounds, Danse Noir, and most recently for Discrepant with his acclaimed long-form abstraction "Ghost Tapes," El Mahdy Jr. returns to Boomarm Nation for an anticipated follow-up to his internationally praised and sought-after 2013 début LP "The Spirit of Fucked Up Places".
Time To Sell The Golden Teeth is out March 31st. Order Album.