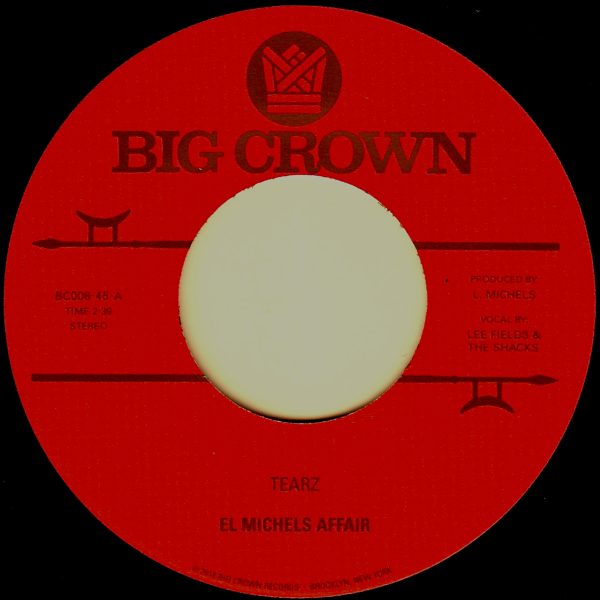 El Michels Affair "Tearz ft. Lee Fields & The Shacks" (Big Crown Records)
via Big Crown: With the full length, "Return To The 37th Chamber" dropping April 14th, El Michels Affair releases another flawless two sider to hold us over.
Side A's cover of Tearz is as much a homage to the Wendy Rene sample as it is to the Wu-Tang Clan track.
The song starts as a glazed over cover of "After Laughter" with Shannon Wise of The Shacks singing Wendy Rene's timeless mantra. Halfway through, the mood dramatically shifts and the drums and organ that drive the original RZA sample, take over. A dubbed out Lee Fields taps in like only he can, and the song spirals into outer space.
Side B finds EMA dipping into the deeper side of the Wu catalog with Raekwon's "Verbal Intercourse". Mixing the grimy, gritty production aesthetic of the original with elements of dubbed out reggae, El Michels Affair once again pushes the definition of a "cover" and truly makes it a tune of their own.
Purchase 45
---
Follow El Michels Affair:
Facebook
Instagram
Twitter
Follow Big Crown Records:
www.bigcrownrecords.com
Facebook
Instagram
Twitter