The Elusive Clutchy Hopkins & Fat Albert Einstein Step Out Of The Shadows
Two of the music industry's most elusive characters agreed to an interview and share a track from their upcoming album "High Desert Low Tide".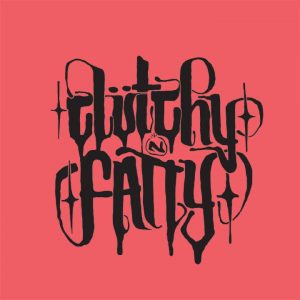 "High desert crunch meets city life punch for this collaborative project in sound". Instrumental elements of Soul, Jazz, Hip Hop, Rock and tons more resonate throughout the record. Acoustic and electric instrumentation set the tone, and in their individual styles Clutchy & Fatty navigate your journey through psych-folk caverns of cactus dust to bloodshot rust-covered marine layer funk. It's completely distinctive, original, and fresh, paying homage to the past, present and future. Visionary Folk-Funk.
Mike Jones: To be honest I'm surprised you two agreed to an interview so let's dive on in. Clutchy, you're now 12 years into the Clutchy Hopkins project. How has it evolved since its inception?
Clutchy: It has grown from making music with family and friends in mom's garage to touching people across the world. It is a trip and thank you to everyone for your love and support.
You've released collaboration records with Shawn Lee and Lord Kenjamin in the past, and now Fat Albert Einstein (or Fatty). What sparked this particular collaboration between you two and how did you guys connect?
Clutchy: I met Fat Albert Einstein through Los Angeles emcee Dr. Oop. He invited me to Monmouth Temple to meet which led to jamming with him and a couple of his roommates. Fatty was playing some funky drums resulting in a friendship and recording. Now it is recorded history!
Fatty: It's been an organic friendship from the beginning. I first heard Clutchy Hopkins when I was living at the Monmouth Temple. Dr. Oop was playing a new "beat tape" that caught my attention. I was drawn instantly… and as it turned out it was Clutchy. A week or two later, the phone rings, I answer and it was a call for Droop. He wasn't home, so I ask to take a message, "Yeah this is Clutchy Hopkins". I was like "Yo! that beat tape is so fresh man!" I asked if he played the instruments and he said "yeah". I was like "Yeah! That's right!" We talked for a bit about music and records and hit it off. He said he was digging a CD of my band Team Scrub that Droop laced him with so we decided to link up for some sessions. We had lots of fun. This was in 2005… that led to trips back and forth from LA to the Mojave… lots of sounds put down and blessed up that resulted in this record here.
Amazing! It sounds like it was meant to be. Because of your elusive personas will you be bringing the Clutchy & Fatty project to a live performance setting?
Fatty: Ha! We've talked about that, but then usually start recording stuff and forget about it.
Clutchy: Possibly, time will tell! Would love to travel to South America, Central America, Mexico, Canada, Africa, Mideast, Europe, Asia, Australia, Greenland, and Antarctica.
Can you give us a bit of a peak into the studio? It sounds like you guys were using a hundred different instruments, most of which sound modified or hand made. What did you use and where did you get them from?
Clutchy: We probably do have a hundred different instruments. We used drums, bass, guitar (Estin Lipscomb), piano, organ, keyboards (Rhodes, Wurly, Korg Polyphonic Ensemble to name a few), assorted flutes, horns and whistles, vibes, marimba, and tons of assorted percussions. I pick up any interesting instrument I see. Most are thrift and swap pickups and the rest are gifts. I do hand make some percussions and flutes and definitely use modifications to get the sound I am looking for.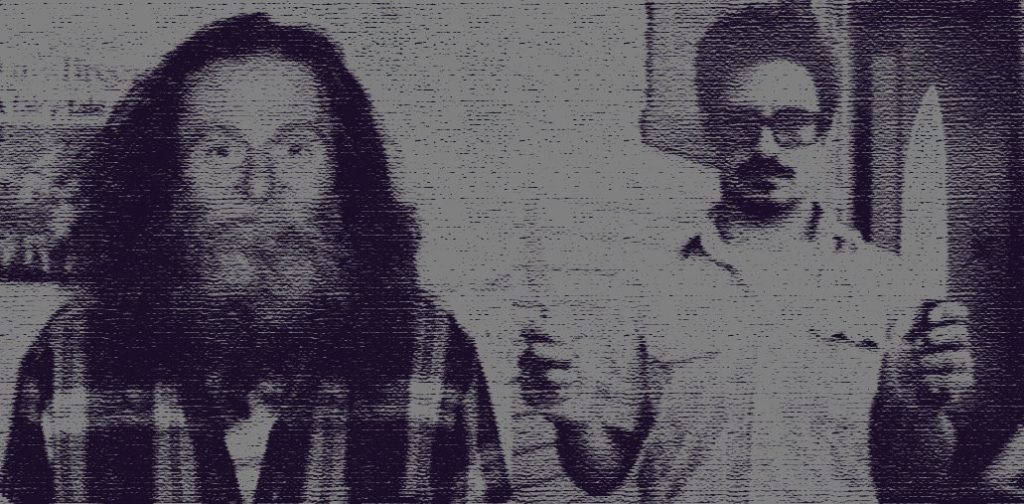 A lot of the songs have a very visual or cinematic feeling to them. Have you ever considered doing a movie score or soundtrack?
Fatty: Yes bring the film work! It's always a fun challenge to create differently than the normal studio process. Having visual cues and themes bring sounds that can grow and live in a different way. In a way I always feel as if I'm scoring the now.
Clutchy: Yes, for the right project… you hiring? I was fortunate to contribute a song to the film "My Beautiful Broken Brain" by Sophie Robinson and Lotje Sodderland. It is a heartfelt and inspiring documentary of Lotje's journey to recover and rehabilitate after a hemorrhagic stroke. Peep it!
I will for sure. There are a ton of different styles and genres referenced in this album. What were your biggest influences? (not limited to musical styles).
Fatty: I'm driven by the music first. I get lost in it, consumed. Then comes the feelings for my wife and children, family, earth… the elements. All things become the direct influence be it natural or not. The nature of our surroundings, living or animated. Emotions tend to arrange my colour palate and are reflected in it some way, be they in light or dark tones. I will say that, while recording, I fall under the influence of the composition as a whole, like in painting, allowing the song to guide me to its destination.
Clutchy: Biggest influences are Spirit, family, friends, nature, stars, wildlife, trees, plants, flowers, herbs, flavours, spices, Art & Music, J.S. Valencia, vinyl, cassettes, books, film, music from other countries (Cumbia, Arabic, Ethiopian), Jazz, Blues, Hip Hop, graffiti, Mochilla Productions, public and college radio, life experience, sights and sounds!
This one is more for Clutchy, but if there was a Clutchy Hopkins biopic, who would play the lead?
Clutchy: Ralph Macchio with a full grown beard and flannel directed by Shaw Brothers.
Fatty: Hahahaha! I'll do all your stunts.
Follow Fat Albert Einstein:
Facebook
Bandcamp
Soundcloud
Instagram
Twitter
Follow Clutchy Hopkins:
Facebook
Bandcamp
Twitter
---
"High Desert Low Tide" releases March 3, 2017