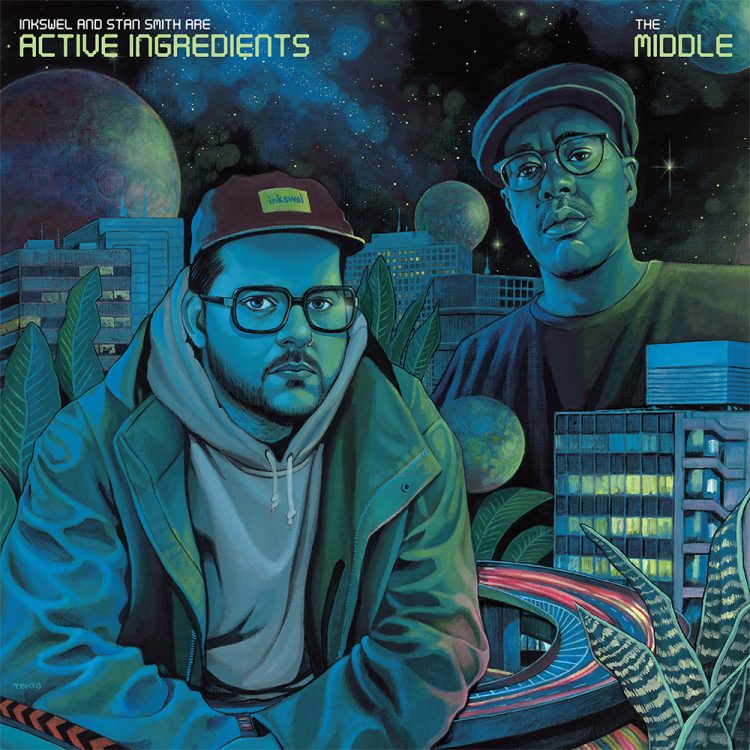 Exclusive Premiere: Active Ingredients "The Middle" (Kaidi Tatham Remix)
New French label Cosmocities moves into it's 2nd release after the eclectic compilation Cosmocities Records Vol 1 (3 x Vinyl) which featured the likes of Leif, Segue, DJ Maboku, Jaime Read, Inner Science & Jitwam.
This time we introduce to you a collaboration between Inkswel & Stan Smith.
A meeting of creative minds formed on mutual respect for each others output, Stan 'Steam' Smith and Inkswel connect as 'Active Ingredients'. Inkswel an electronic music futurist gliding the boundaries between Hip Hop, House Music and Modern Beat culture and Stan Smith an MC who honed his skills in the golden era but has always looked forward with past works produced by Daz-I-Kue (Bugz in The Attic) and Soulparlor. The 'Middle' is a refreshing perspective, something that came natural, a collection of songs the team did together over a period of 6 months of sending each other vibes back and forth from Adelaide to Atlanta. With outerwordly cover art by the infamous Tokio Aoyama and remixes from broken beat legend Kaidi Tatham and Soul Of Sydney veteran Edseven, the 'Middle' encapsulates the forward thinking evolution of the Hip Hop inspired generation.
All tracks produced by Inkswel
all vocals by Stan Smith
Additional keys on 'The Middle' by Jack Strempel.
Additional keys on 'Keep Pushing' by Charli Umami
Remix production Kaidi Tatham and Edseven
Mastered by Simon Davey
Art by Tokio Aoyama
Design Layout Reflect Creativity
Pressed by MPO France
Tracklist
01. The Middle feat. Jack Strempel
02. Toast 2 Luck
03. General Hot
04. The Energy Above
05. Keep Pushing
06. The Middle (Kaidi Tatham Remix)
07. Toast 2 Luck (Edseven Remix) (DIGITAL ONLY)
Release date
28 October 2019