We are delighted to premiere the sublime sounds of "No Words", by Awkward Corners, featuring acclaimed multi-reed player and Collocutor chief, Tamar Osborn. Taken from 'Amateur Dramatics', Awkward Corners AKA Chris Menist's second LP in the space of a year.
Awkward Corners is Chris Menist, percussionist for The Paradise Bangkok Molam International Band​, in-demand DJ, NTS radio host, compiler for the likes of Finders Keepers​ and ​Soundway, and writer for esteemed publications such as Songlines, Straight No Chaser and FACT.
Buy on Bandcamp
Awkward Corners started life as a small project in Islamabad, where Chris was living at the time. Initial recordings were made with local musicians in Pakistan and then subsequently in Thailand. This culminated in the​ ​'Sweet Decay​' split LP on Finders Keepers' Disposable Music​ in 2014, anda limited tape release on Boomkat/Reel Torque of original compositions and re-edits of Thai 45s the same year.
Jumping a few years ahead, having relocated to the UK Chris began recordings for 'Dislocation Songs' in reaction to Brexit, collaborating on many of the tracks with award-winning performer Sarathy Korwar. The album's release on Shapes of Rhythm in May 2020 marked his first full album. Catching the mood of the times and offering an incredibly fresh sound, it was hailed across the likes of NTS, Resonance FM, BBC 6 Music, Balamii and of course our own site and made Tom Ravenscroft's LPs of 2020.
In 2020 – a time when the global pandemic gave artists more time and space to think about their music – Chris took his collaborations and compositions to a different level. Having already collaborated remotely with Sarathy Korwar amongst many others, Chris turned his thoughts towards a new project.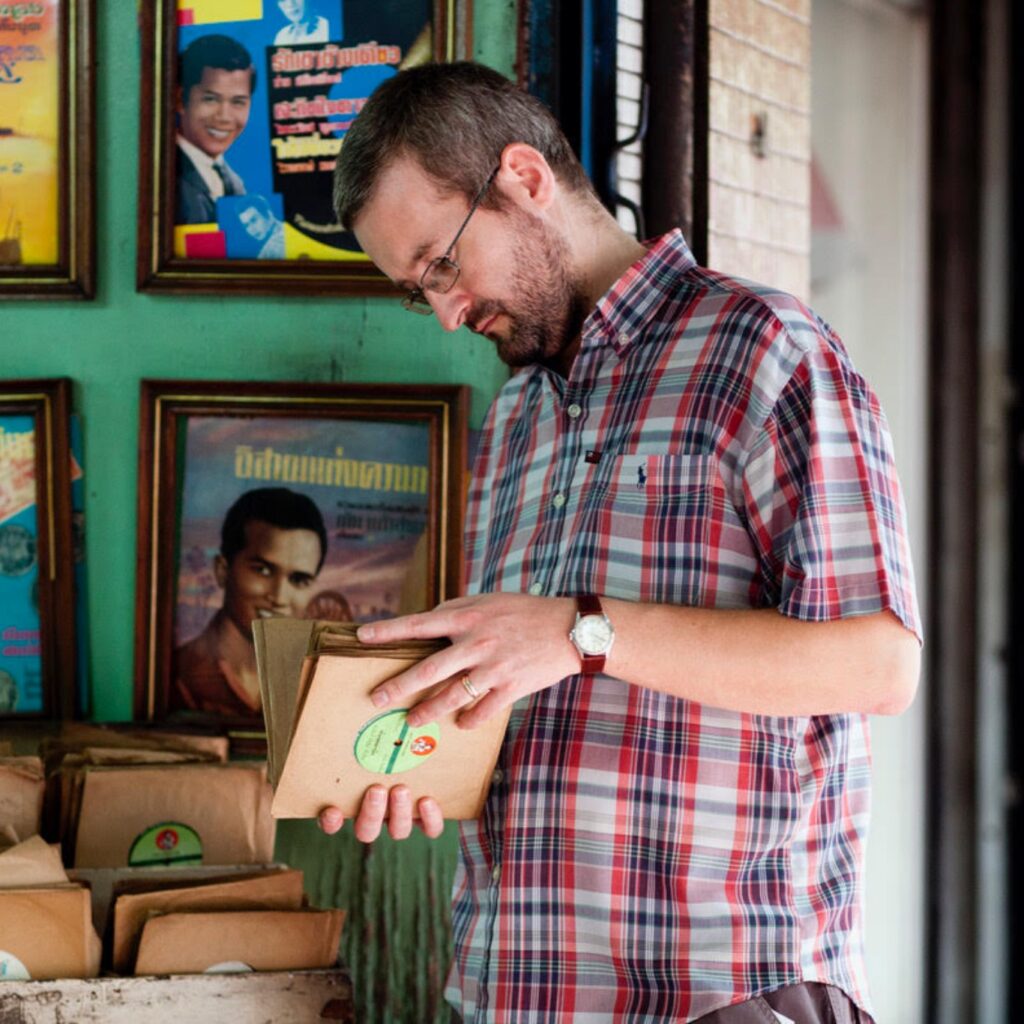 'Amateur Dramatics' builds on foundations of the meditative, devotional electronic aspects of previous LP 'Dislocation Songs' but this time frames it more in a spiritual jazz context with significant collaborations with Collocutor's Tamar Osborn on four tracks, and also for the first time, a vocal collaboration. The result is a thoughtful and deep listening 40 minute listening experience.
"No Words" heralds the first collaboration with Tamar Osborn – founder of acclaimed jazz ensemble Collocutor, frequently heard performing and recording with the likes of Dele Sosimi, Maisha, Emanative, Sarathy Korwar and ILL Considered.
With a rhythmic bed of Tamar's bass clarinet and Chris' electric piano, the space is there for Tamar to grab an alto sax and solo above. As we reach the centre of the composition, the clarinet steps out of its loop and begins to engage with the saxophone. An LP standout, "No Words" underlines the progression from 'Dislocation Songs' to a more collaborative, and detailed approach with deeper levels of instrumentation.
'Amateur Dramatics' is released on Shapes of Rhythm on August 20th, and is available to pre-order now from Bandcamp.