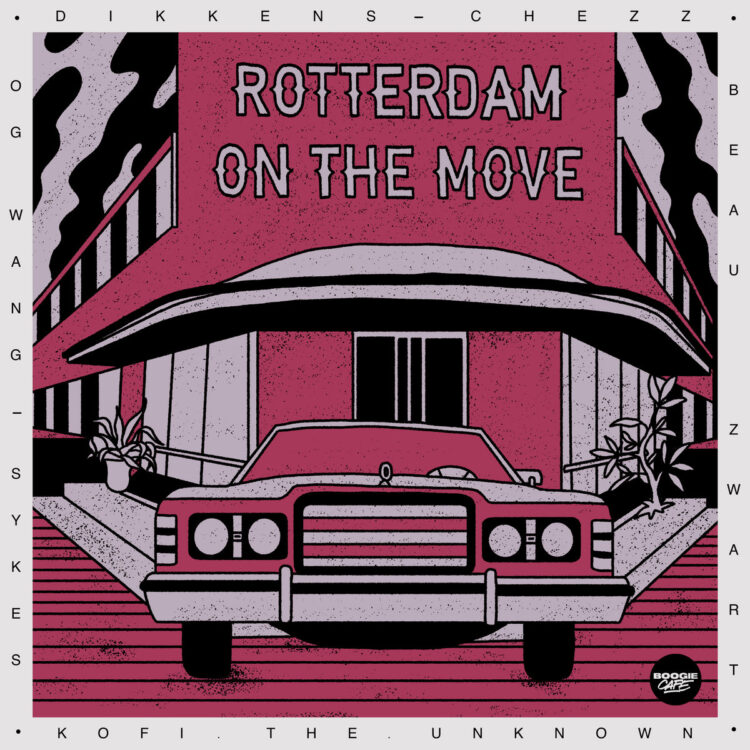 Exclusive Premiere: Beau Zwart "Varisplit" (Boogie Cafe Records)
Broken beat meets house on Beau Zwart's brand new dance floor banger, "Varispit". Taken from Boogie Cafe Records' new compilation 'Rotterdam On The Move'.
Pre pandemic, Boogie Cafe released a compilation of various emerging artists from Bologna titled 'Bologna On The Move' . This time the focus is on a new wave of amazingly talented producers coming through from Rotterdam NL. The album is dedicated to the more soulful, jazz influenced sound emerging from the city, in contrast to the city's reputation for techno, electro and the harder edge of dance culture.
Buy
Artists featured on 'Rotterdam On The Move' include the increasingly prolific bruk acolyte Kofi The Unknown, soulful house head Dikkens, the multi-talented Sykes and of course, Beau Zwart.
Beau is a Rotterdam based artist, producer, filmcomposer and DJ. He combines his classical background with jazz, house and experimental electronica.
Beau Zwart's track is a fine slab of effervescent broken beat. 'Zarispit' boasts wonderfully crisp drums, a weighty bassline, heady organ stabs, and some quirky electronic touches.