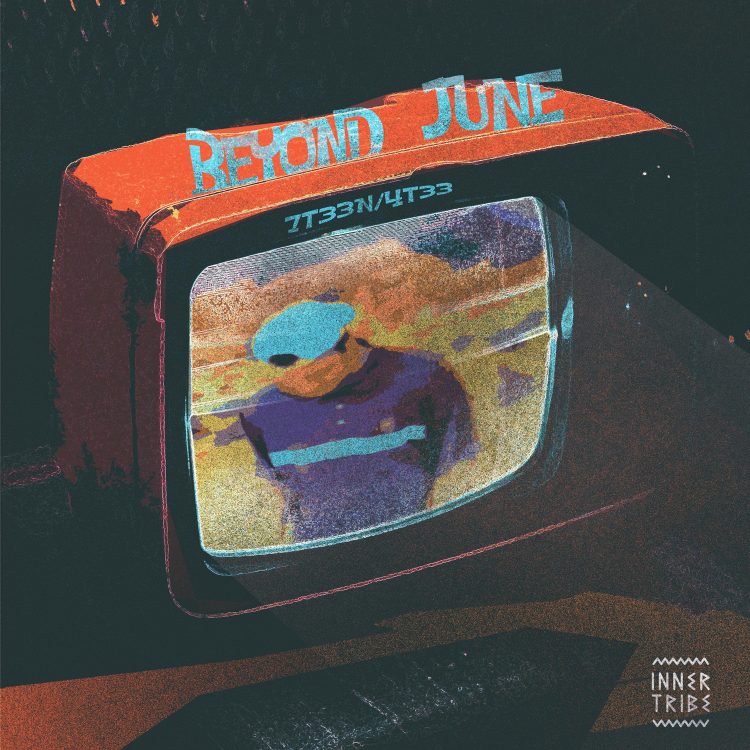 Exclusive Premiere: Beyond June "Keep Doing" Feat. Stan Smith (Forthcoming on Inner Tribe)
Our friend Inkswel & his Inner Tribe label share with us some brand new hip hop from Adelaide, courtesy of producer Beyond June, featuring Atlanta-based MC, Stan Smith, who you might have heard previously in collaboration with Daz-I-Kue. Hip hop with an electronic edge, "Keep Doing" is a a call for strength in challenging times, a song to inspire amongst the madness of oppression, segregation and despair.
Pre-Order
A product of the southern parts of Adelaide, Australia, Producer, once upon a time Rapper and sometime DJ, Beyond June has chalked up over two decades tenure as an artist/producer across the beats and hip hop scenes in Australia. From humble beginnings as a Writer in the 90s Graff Scene, to a career as an Artist and Producer through the pioneering years of the emerging late 90's and early 00's Australian Hip Hop scene, Beyond June has performed and collaborated across Australia and abroad, playing major festivals like the Big Day Out to the Edinburgh Fringe. Having the pedigree of the Adelaide scene behind him, he has shared the stage with the likes of the Hilltop Hoods, Blackalicious, Lord Finesse, Grandmaster Roc Raida, The Herd, DJ Q-Bert, Lyrics Born, Guru of Gangstarr, Xzibit and Goldie. A past member of the hip hop group Mindfield, and formally known as Jay Bdeps, Beyond June, has released seven records throughout his career while producing and engineering numerous others over the past two decades.
After a 17 year hiatus as a solo artist, 7T33N/4T33 is Beyond June's sophomore outing, sonically documenting his reconnection with a past love and his interpretation of that in the present. Written through a summer of independence and a winter of isolation and uncertainty, the sound journals the artist's journey through the past two decades with an undertone of sadness, yet offering the listener hope as it progresses. T7T33N/4T33 shines a light on a rekindled passion for writing and production, bringing together a sonic work that is dusted with electronica and extensive tech production whilst paying homage to roots firmly planted in hip hop.