Brazilian jazz sensation channel the futuristic funk of Herbie Hancock on new "Sábado" single, ahead of forthcoming 'Agôra' album for Jazz & Milk.
We've been fans since the group's 2020 'Angela' album so it's a pleasure to debut their new single. "Sábado", with its funk-infused and electrified future jazz style, pays tribute to the bustling city of São Paulo, where the trio formed. The song features vocalist Zé Leônidas, known for his fiery delivery, riding a groove reminiscent of Airto Moreira, complemented by traditional Brazilian instruments such as cuicas, tamborim, agogo and shakers.
Support on Bandcamp
""Sábado" reflects well the spontaneity that permeated the entire recording of the album. When we got to the studio, we had no idea what we were going to record. We started playing a groove, kind of inspired by Gilberto Gil's 80s albums, and our drummer João started singing this funny song 'Sábado Barrigudão' (Big Belly Saturday) alongside the bass groove and that was that".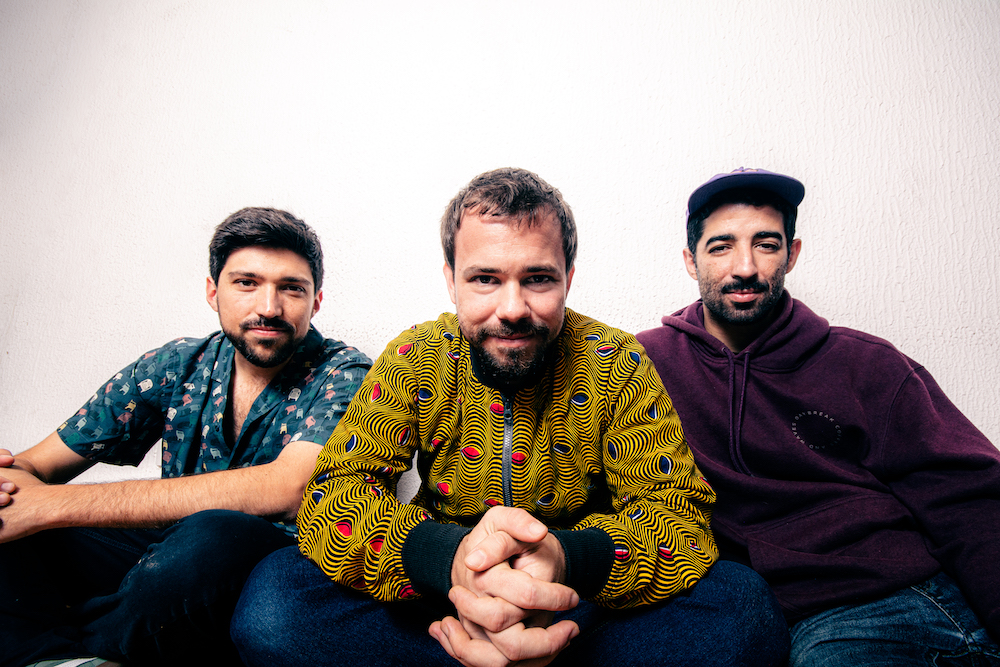 The album 'Ag​ô​ra' is due for release on 31 March on vinyl, CD and digital, via Jazz & Milk.