MIMS is extremely excited to be first to air the title track of Contento's forthcoming album for El Palmas Music, 'Lo Bueno Está Aquí'. An irresistible example of Contento's penchant for crafting DIY salsa with a punk attitude.
Contento like to label their music "salsapunk" – smart, witty stuff with a deceptively simple home-made aesthetic. It's salsa of a kind, but not necessarily as we know it. It could be salsa played by AI robots, but conceived by a duo with the playful sparkle of those Swiss master producer-musicians, Yello. "The sound comes from what we have to hand in order to make the music…", says the group.
Pre-Order on Bandcamp
Contento are two expatriate Colombians who like to make people happy. Geneva-based Paulo Olarte is a member of Acid Coco, El Dragón Criollo and La Jungla, as well as recording under his own name. Former native of Medellín and current resident of Barcelona, Sebastian Hoyos, aka Sano, is a DJ and producer who has released his own brand of minimalist Latin house for the Cómeme label in Berlin, ultra-hip devotees of "the dark side of the mirror ball". It was in Berlin, at an Eddie Palmieri concert, that the pair met in 2011 and discovered a mutual passion for la salsa. They kept in touch, though it was five years before they took enough time off from their respective projects to explore why and how they wanted to make music together.
Between 2016 and 2019, they met on and off in Barcelona and Geneva to lay down some of their ideas. The eight best numbers became Lo Bueno Está Aquí, their debut album. They wanted to give their audience "a new salsa sound, that will make you want to discover some of the older sounds, too." The result is something that you might describe as "retro-smart": it does indeed remind you of older sounds like Nuyorican boogaloo from the '60s and cumbia from the golden age of Discos Fuentes, yet it's also modern and refreshingly different. The two musicians create a sonic palette from what Paulo suggests as "what we have to hand": bass, piano, organ, guitar, a range of keyboards, assorted percussion instruments and the vintage drum machines that, along with a liberal use of distortion, contribute to the album's signature sound. It's "lo-fi with a super-clean production", and guaranteed to make you dance.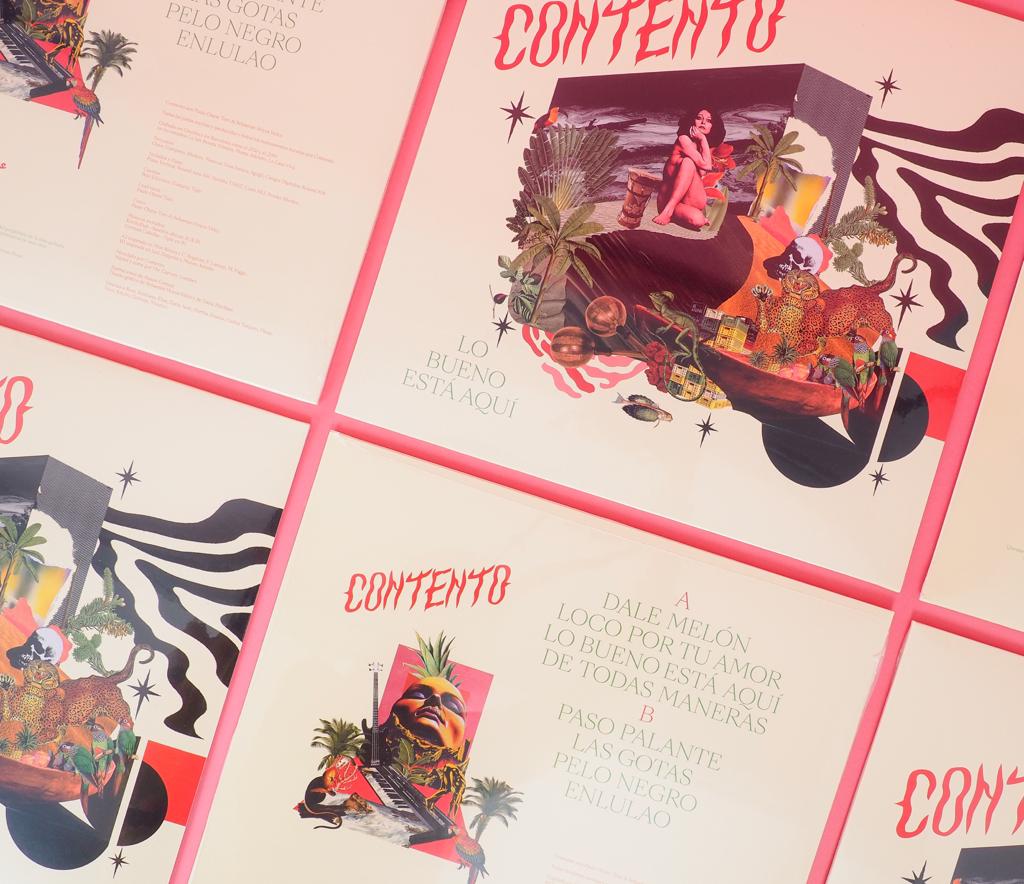 Pre-Save Digital
Contento didn't choose their name by accident. They want to make people feel happy, contented. You'd be hard pressed to keep your feet still or listen to this seriously hip, deliciously wonky album without a grin on your face from start to finish.
'Lo Bueno Está Aquí' sees release on November 6. Check out more from El Palmas on Spotify.