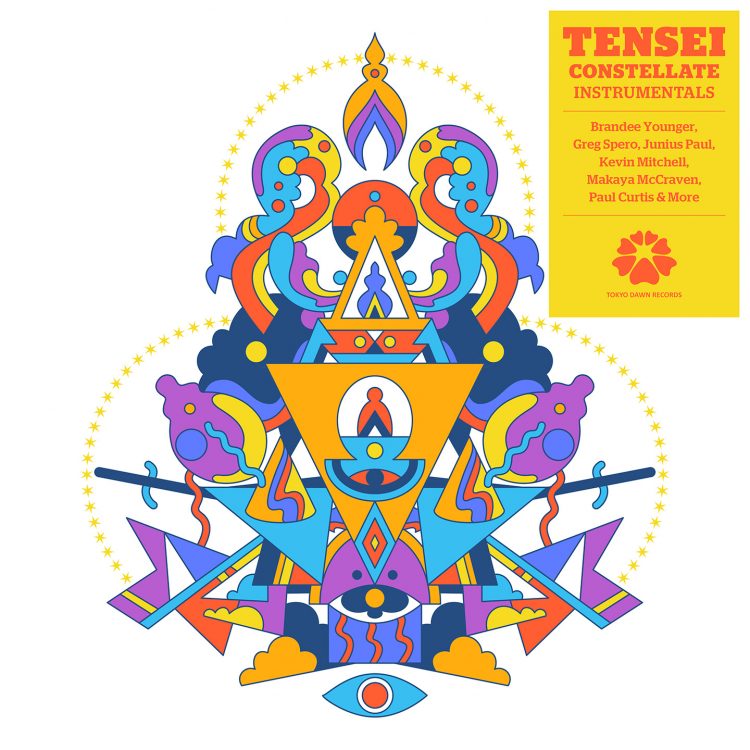 Exclusive Premiere: Tensei "Curtis Kuti" feat. Makaya McCraven (Tokyo Dawn Records)
Upon popular request, TDR presents the instrumentals and re-edits of Tensei's uplifting 'Constellate' release.
Tensei (meaning "Heaven Star" in Japanese) is the Chicago based producer tandem of Midas Wells and Chris Kramer. The music represents a soulful, electronic and hip hop infused perspective to Chicago's growing spiritual jazz movement, with many of the movement's protagonists such as Makaya McCraven, Brandee Younger, Greg Spero, Junius Paul, Khari Lemuel, Kevin Mitchell and Paul Curtis joining the recording sessions for the album.
The vocal versions of the songs are also available via Tokyo Dawn (link) featuring Jimetta Rose, Yaw, Sam Trump, Sulaiman, A. Billi Free, Kiara Lanier, ADaD and Liv Warfield from Prince's New Power Generation
Order Record
---
Also check out the great video for the "Liquid Tongues" track