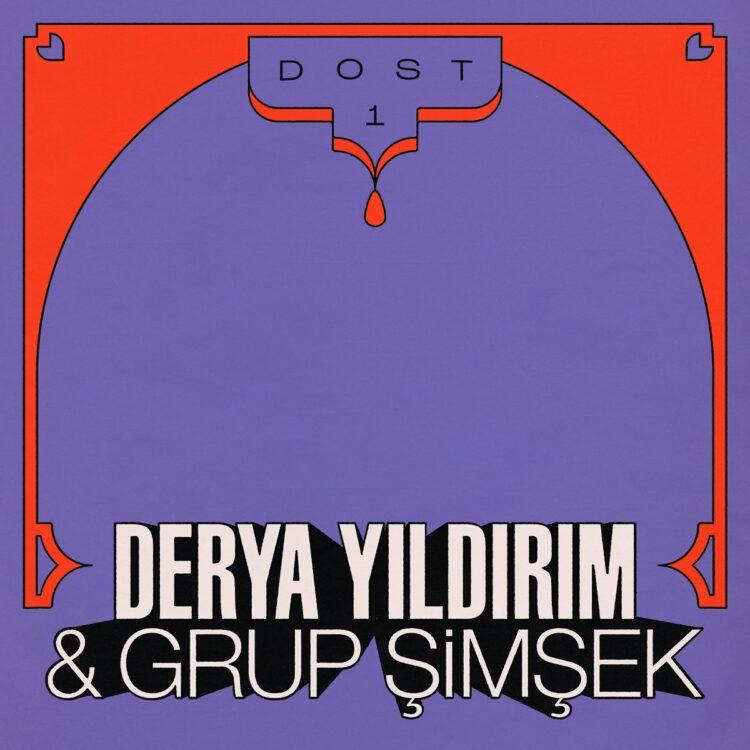 Exclusive Premiere: Derya Yıldırım & Grup Şimşek "Sunrise" (Forthcoming on Bongo Joe)
Anatolian psych-pop sensations Derya Yıldırım & Grup Şimşek (pronounced 'Shimshek') share the dreamy lost-future sounds of "Sunrise", the synth-led closing song from their essential forthcoming second album, 'Dost 1', the first volume of two 'Dost' (meaning 'friend') releases.
The band is fronted by Berlin based, Turkish singer and multi-instrumentalist Derya Yıldırım, with members spread across France and Great Britain. The group is known for its contemporary takes on traditional Anatolian folk ballads whilst drawing on a heady mix of psychedelia, jazz and the omnivorous pop universe of the present day.
Buy on Bandcamp
After the success of 2019's debut Kar Yağar, a rousing, psychedelic take on traditional Anatolian folk songs and originals inspired in part by the legendary Turkish poet Nâzım Hikmet Ran, the six-track release sees the band once again cast a contemporary light on old Anatolian classics, as well as offering a selection of innovative original compositions. Led by Yıldırım's vocals and bağlama (Turkish lute), the album features intricate yet dancey arrangements, where noodling bass and atmospheric organ chords collide to spectacular effect. "We always want to push our sounds further, and constantly evolve," says Yıldırım.
Closing track Sunrise opens with a solitary synth refrain that feels like drifting idly through space. Distorted strings and squelchy keys further the sense of mystery and add to the futuristic feel. Derya tells us, "Sunrise marks the end of the journey in 'Dost 1;. A slow and trippy progressive track. It feels as though time has been distorted, like after a sleepless night out : cymbals sound like blinking eyes, underwater synth notes echo like a whale call. The epic finale brings us back to a sense of togetherness and collective power : the band – as well as the listener – are ready for the next step… "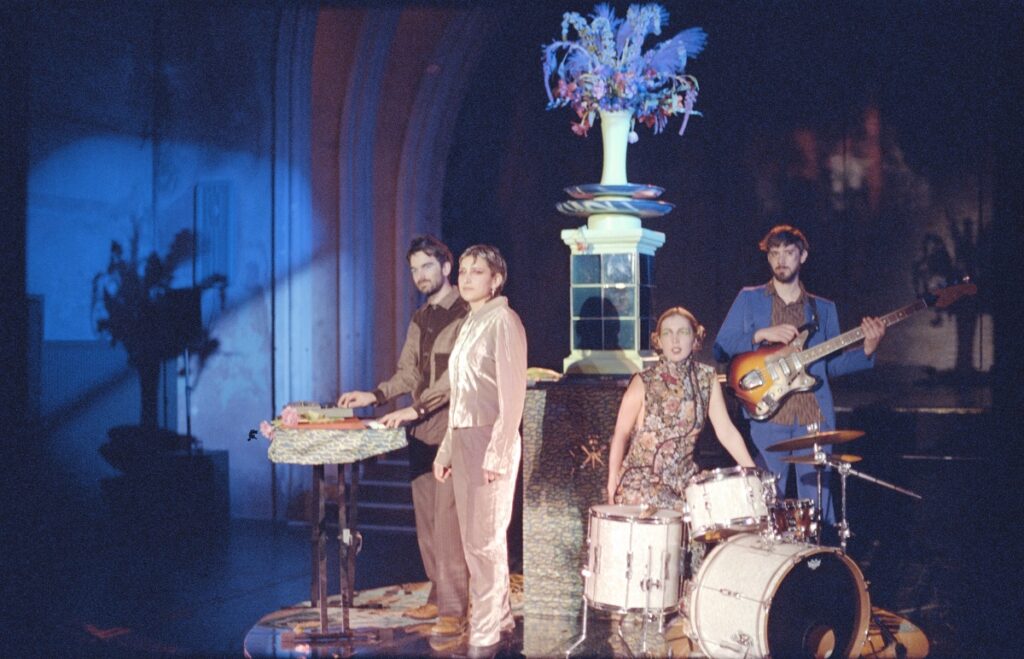 'Dost 1' will be released worldwide by Catapulte Records and influential crate digger imprint Bongo Joe, known for both contemporary & re-issued underground releases from across the world. "Our musical backgrounds are so different, which is what makes it so fun and inspiring to make music," Yıldırım adds. "We don't see ourselves as a Turkish band – the lyrics are always Turkish, but the sound we create deserves to exist beyond that category."
Derya Yıldırım & Grup Şimşek on Spotify