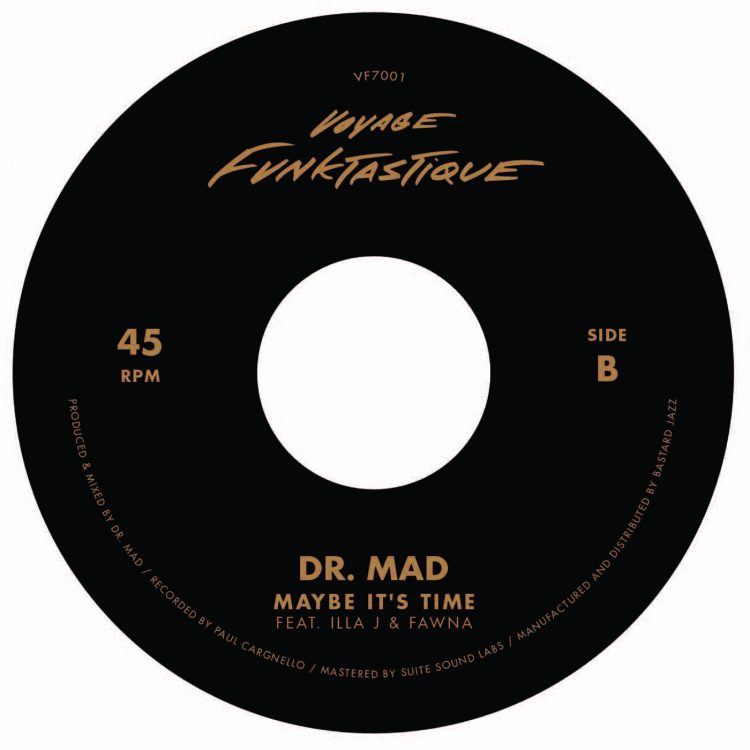 Exclusive Premiere: Dr. MaD "Maybe It's Time (feat. Illa J & Fawna)" (Voyage Funktastique)
The wait is finally over! Voyage Funktastique, the world famous curators of Modern Funk, have teamed up with Bastard Jazz to release their first official 45.
"Voyage Funktastique have perfected their winning combination of dancefloor bangers and smoother cuts (as heard on their critically acclaimed Split-Series releases) making this 45 a must have crate staple.
Side B – 'Maybe It's Time' – is an excursion into the melodic universe of Dr. MaD with sultry vocals from Fawna and Illa J's unique flow serving as a guiding light. Over the years Voyage Funktastique have provided fans worldwide with the finest Funk, and now it's their time to shine through a speaker near you! On the flip, Side A reunites the dynamic duo of Buscrates and Laura Benack for a massive track where synths and basslines collide." -ASMA
"You Got Me / Maybe It's Time" releases March 16, 2018 on Voyage Funktastique / Bastard Jazz
---
Follow: