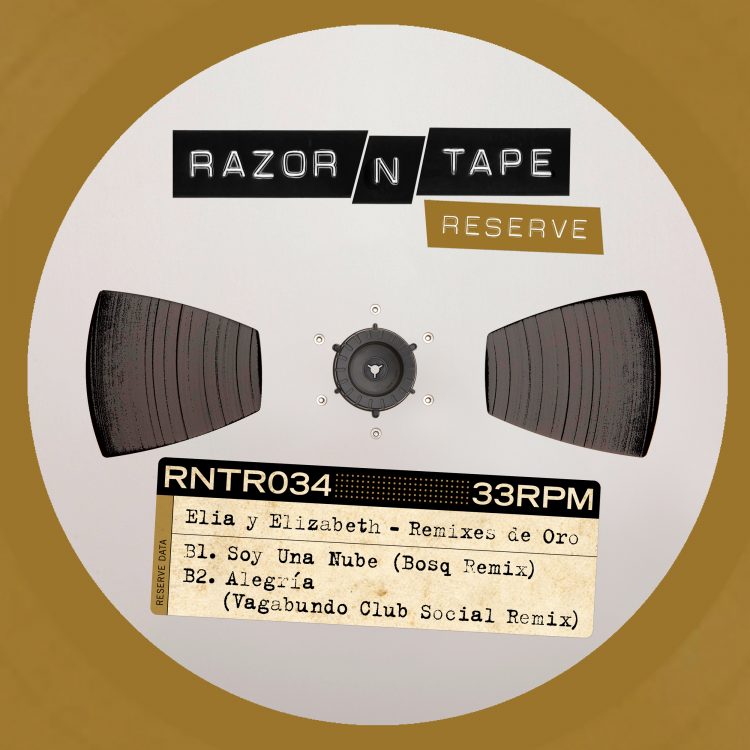 Exclusive Premiere: Elia y Elizabeth "Soy Una Nube (Bosq Remix)"
MIMS is excited to premiere a brand new remix by Bostonian-come-Colombian producer, BOSQ, increasingly a favourite of ours. As he turns his hand to a classic slice of Colombian tropicalia by Elia y Elizabeth for Razor-N-Tape Reserve.
On this four-track EP, RNT takes a trip south with some fresh modern takes on a pair of Colombian tropicalia classics from the 1970s! Sisters Elia and Elizabeth Fleta recorded some of the most beloved rare groove from Baranquilla's early-70s period, and when Jaime Tuiran (Vagabundo Club Social) brought the project to label owners Aaron Dae and JKriv, they jumped at the opportunity to work with such rarefied source material.
Pre-Order on Juno
Our pick of the EP, BOSQ has transformed "Soy Una Nube into an uptempo soul banger. Alongide, Demi Riquisimo, Yuksek and Baranquilla natives Vagabundo Club Social take on the legendary "Alegría" cut.
The record is pressed in the signature gold color of Baranquilla, and is as vibrant as the city's streets during its renowned Carnaval! Plus it comes shrink-wrapped with with it's own secret treasure inside: a fresh new pressing of the original songs on heavyweight 7" wax – alone worth the price of admission. Due out October 30th on Razor-N-Tape Reserve.