New music from award winning 19-year-old saxophonist and composer Emma Rawicz.
Already making waves on the UK music scene, at the age of 19 Emma has already recorded her eagerly awaited debut album featuring guitarist Ant Law, made up entirely of her original compositions, due to be released in May 2022. She has also created a name for herself both as a bandleader and a sideman. A new arrival on the scene, she has already made an impact, regularly playing at major London jazz venues with a wide range of established musicians. Emma is a recipient of the 2021 Drake Yolanda Award.
Pre-Save
"Voodoo" is a driving, jazz-funk infused track. It features angular, grooving melodies, clever interplay between instrumentation and burning solos from Scottie Thompson (piano), Ant Law (guitar) and Emma (saxophone). An original composition with shades of Chris Potter, Wayne Shorter and Kenny Garrett.
Emma's influences range from modern jazz and fusion to folk and soul. But growing up in rural North Devon, Emma didn't discover jazz until the age of 15, and didn't pick up a tenor saxophone until a year later, but had spent her childhood otherwise immersed in largely folk and classical music.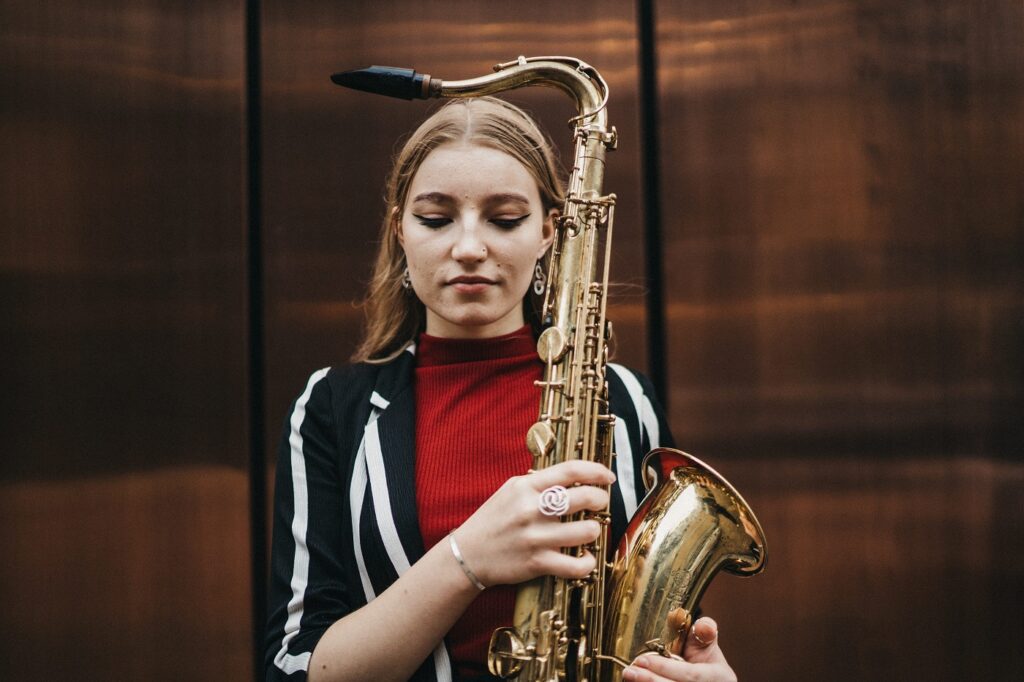 Emma is a natural performer. Her music has a unique sound, fusing all her many influences, and her compositions range from lilting Afro Cuban inspired grooves to hard hitting modern jazz and funk numbers.