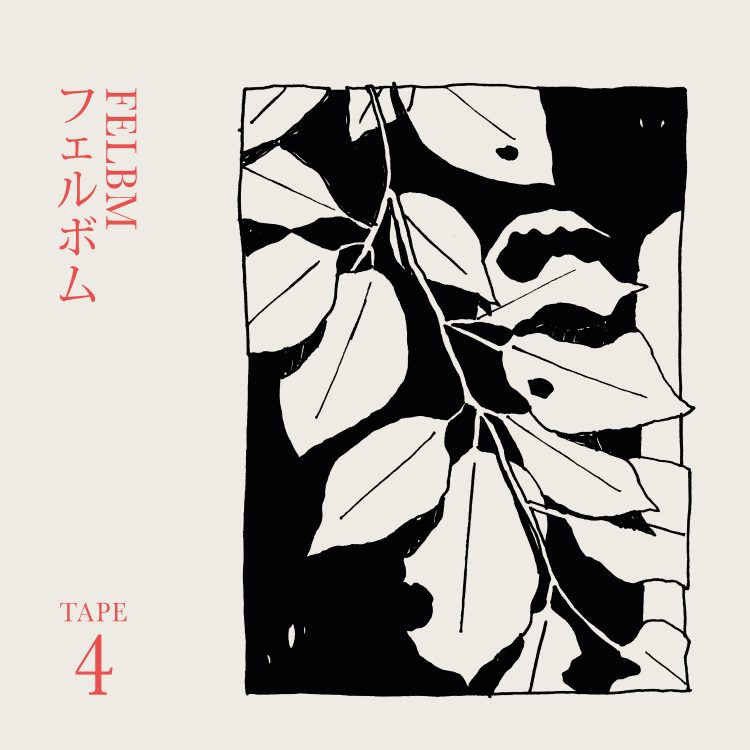 Exclusive Premiere: Felbm "Colorists" (Forthcoming on Soundway Records)
MIMS is excited to premiere "Colorists", one of our favourite songs from the fourth installment of the Felbm project, on Soundway Records. A beautiful bossa nova blended with ambient music and soothing guitars. The whole tape is one to dream away too but "Colorists" makes us want to dance too, or at least tap our feet uncontrollably.
Following on from 2018's Tape 1 & Tape 2, the Dutch producer and musician Eelco Topper recording as Felbm, has already released Tape 3 as a digital EP, to be released together with Tape 4 on one vinyl LP on October 16.
Pre-Order on Bandcamp
Tape 3 & Tape 4 is an intimate, emotional, lilting and melodic solo project with a restorative, therapeutic nature. They were composed and recorded by Topper with just those aspects in mind as a personal remedy for the ailments of modern life. With a breezy and soothing quality these fourteen lo-fi, instrumental, jazz-infused sketches written on guitar, with cascading keyboards, vibraphone and drum machine, seem perfect for the second half of 2020, a year in which we could all surely use some curative and uncomplicated music. With echoes of the dreamier end of 1980s English indie-pop, minimal ambient music and Brazilian bossa-nova, Topper's musical storybook includes touches of The Durutti Column, echoes of Ethiopian Tezeta, hints of Antônio Carlos Jobim and Baden Powell, whilst all set firmly in the summer fields of Germany and the Netherlands.
"In the summer of 2019 I took only a guitar and a "pocket piano" to a holiday retreat in rural mid-Germany that I visit regularly, and wrote most of the basic ideas for Tape 4. The opening track 'Brunnengasse' features the wind chimes from the garden there. When I hear them I'm back at that peaceful place immediately. Dealing with chronic fatigue syndrome for the past few years, I took on a habit of hiking in nature frequently, which in turn led to a budding love of birdwatching. The track 'Beaufort' contains a field recording taken in an area where I like to go hiking and spotting birds. Most notably you can hear the song of a woodlark, a bird far easier heard than seen."
Style-wise these tracks are still navigating the space between quiet, open, meditative tunes and more solid instrumental songs, thereby reflecting his constant search for an optimal balance between stillness and movement.